Best WordPress Plugins and Responsive Templates To Use On Your Website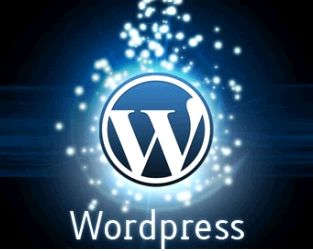 You have a WordPress blog and now you're browsing templates and plugins. Which ones should you install? Take it from an experienced blogger, you don't want to install just any old thing even if it has a good rating from other users. Whenever I have a problem to solve, I'll usually try several plugins and uninstall them fast if they're too confusing to set up or aren't exactly what I was looking for, even when it looked good on my computer screen. I do find what I'm looking for eventually, though. Here's my list the ten templates and plugins that I found most useful:
The Omega Theme: If you are going to sell products through your blog, you must have a theme that looks professional and is compatible with the WooCommerce plugin. This is critical if you don't want your blog's layout to get all messed up. What I like about the Omega theme by ThemeHall is that it's fully customizable with the colors and templates of your choice, including several child themes.
WP-Spamshield: If you have a WordPress blog, you're going to become a target for comment and pingback spam. WP-Spamshield is the only plugin I've found that does an excellent job of blocking both. This cuts down on the disappointment of having to dig through all the fake Ugg boots to get at the actual quality comments.
WP Mobile Detect: More people are browsing the web on mobile devices these days. With a plugin like this, your blog will keep a neat layout even when it can't fit everything onto the screen at once.
WooCommerce: Never, ever underestimate the ability to turn your blog into a garage sale once you're getting the traffic. It's pretty sweet to get an order for something that I just don't use anymore. My advice for the payment options is to just set up your Paypal, or if you're having issues with that, another good option is the…
WooCommerce CoinPayments.net Gateway: You'll need a CoinPayments.net account for this, but it's very convenient if you've ever had problems with Paypal. Accept Bitcoin and the cryptocurrencies of your choice and you can set up your CoinPayments account to automatically cash out on the cryptocurrency exchange named Cryptsy so that you're never vulnerable to Bitcoin's price fluctuations.
ChangeTip: A virtual tip jar is rapidly becoming a popular way for bloggers to get paid when their content delights their readers. With ChangeTip, visitors can leave a specific amount or buy you a beer in Bitcoin. It does require a ChangeTip account to work. The plugin adds a small "tip" button to the top and bottom of your posts.
All In One Social Network Buttons: You want to make it easy for your audience to share their favorite blog entries on their social networks. This plugin puts a few social network buttons on the top and bottom of each blog post to make it easy for people to quickly post your blog entries on their Facebook, Twitter and Google Plus accounts.
Yop Poll: Sometimes you want to get your audience's opinion on something. Yop Poll makes it easy to create polls and get the stats on what people think about issues that matter to you or products that you are currently featuring.
Auto Terms of Service and Privacy Policy: People like to know that you care about their privacy. Maybe they've gotten just a bit jaded by Facebook's impossible privacy settings, but they want to know that you're not going to track them with cookies. This plugin can help you take care of the legal side of things by reassuring them that you would never do such a thing.
Copyright Proof: If you're a brilliant blogger who understands SEO pretty well and can get the audience, inevitably some plagiarist is going to try and scrape your content. This actually makes it impossible to copy your content by disabling the "right click" feature.
Of course, these are all free plugins that I've found useful and every once in a while I'll get reminders to upgrade to a "pro" version of one or another. You don't have to if you don't want to. They all work fine at the basic level. My biggest recommendation, though, is simply to take the time to make sure you're setting them up right. People get really annoyed if they get as far as the checkout and find out that you don't have the WooCommerce payment options set up correctly. Once you've nailed that much, though, these plugins are pretty sweet.
Unfortunaly, this xml/rss feed does not work correctly...