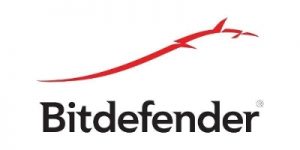 Bitdefender has signed an agreement to form a commercial partnership with BBSS, a subsidiary of the SoftBank C&S, to launch the Bitdefender BOX in Japan. The Bitdefender BOX continues Bitdefender's reputation as an innovative cybersecurity solutions provider that is trusted by more than 500 million users in more than 150 countries by providing a breakthrough solution that protects all connected devices in a smart home.
Bitdefender BOX is a security device for the connected home which blocks and defeats attacks against traditional computers, mobiles, home routers, wireless cameras and other smart devices by making use of a combination of local and cloud-based network security technologies.
"Bitdefender BOX is the future of home security and BBSS is the ideal partner to bring that future to one of the world's most developed nations," said Ciprian Istrate, Vice President Consumer Solutions at Bitdefender. "SoftBank group company has been a force in the consumer tech market for decades and we strongly believe our partnership will ultimately bring more security and convenience to our clients' lives."
The Bitdefender BOX has already been launched in the U.S. as a way to address some of the concerns that consumers have expressed about being increasingly connected to the Internet of Things. Smart devices in the home that are connected to the Internet of Things could be targeted by hackers and malicious actors who wish to spread ransomware, phishing attacks and other threats. The Bitdefender BOX addresses the importance of cybersecurity in the home by securing the entire home network against these attacks.
Home Security on eBay
[ebayfeedsforwordpress feed="http://rest.ebay.com/epn/v1/find/item.rss?keyword=%28home+network+security%2Csecure+Wi-Fi+network%2Csecure+home+network%2Csecure+smart+devices%2Csecure+internet+of+things%29&sortOrder=BestMatch&programid=1&campaignid=5337337555&toolid=10039&listingType1=All&lgeo=1&feedType=rss" items="15″]