Catholic Charities of Baltimore Notifies Clients of Potential Security Incident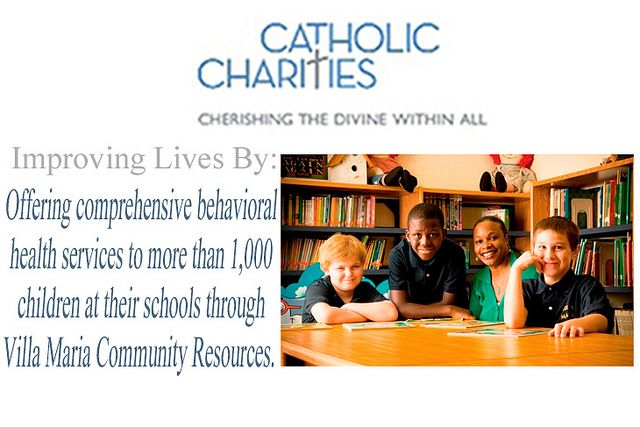 Catholic Charities of Baltimore recently released a statement that they have experienced a security breach that may have impacted the personal information of some of its clients. They wished to inform potentially affected clients of the incident and to assist them in learning what they can do to protect themselves. Understandably, this may cause some concern for clients of Catholic Charities; their press release expressed regret for this concern.
What Happened

A Catholic Charities employee's email mailbox was accessed by unknown person(s) without authorization on October 17, 2016. The organization discovered the incident on November 29, 2016. At the time of the press release, the organization had no evidence that the unknown intruder actually read the emails, but chose to err on the side of caution by notifying the public and its clients of the details it did have. Those details did not include any evidence of fraud or misuse of any information as a result of this incident.
What Information Was Involved

The affected emails may have included information such as name, address, phone number, date of birth, insurance identifiers, a unique ID that Catholic Charities assigns to individuals, the name or type of the provider, and diagnostic and treatment information. The mailbox also contained a limited number of Social Security Numbers.
What Catholic Charities Is Doing to Resolve the Incident

Catholic Charities said of the incident, "We take our responsibility to safeguard all protected health information seriously and deeply regret that this incident occurred. We took steps to address and contain this incident promptly after it was discovered by securing the mailbox to prevent further access to emails and conducting an investigation with the assistance of a third-party forensic expert. We reset the employee's password to help prevent any additional information from being affected by this incident. We are currently reviewing the information security measures we have in place to help prevent a similar incident from occurring in the future."
Catholic Charities is also offering twelve months of complimentary identity protection services from an identity monitoring services company to individuals whose Social Security Numbers may have been affected by this incident.
What Individuals Can Do

Clients who may have been affected by this security breach should not give out any information to a stranger claiming to represent Catholic Charities. If there is any doubt about the authenticity of anyone claiming to be a representative of Catholic Charities, hang up and call the organization at 667-600-3000.
As a precaution, individuals who may have been affected by a security breach should take steps to guard against identity theft or fraud. Catholic Charities recommends that its clients review health insurance Explanation of Benefits or similar documents and financial account statements as soon as possible in order to monitor for any discrepancies or unusual activity. Individuals should remain vigilant and continue to monitor statements for unusual activity going forward. If an individual sees anything that they do not understand or that looks suspicious, or suspects that any fraudulent transactions have taken place, that individual should call his or her health insurer, health plan, or financial institution immediately.
Affected individuals should carefully check credit reports for accounts they did not open or for inquiries from creditors they did not initiate. If an individual sees anything that they do not understand, that individual should call the credit agency and file a dispute immediately. If an individual finds any suspicious activity on a credit report, that individual should call the local police or sheriff's office, and file a police report for identity theft and get a copy of it. An individual may need to give copies of the police report to creditors to clear up credit records.
For More Information

For more information about this incident, affected individuals may contact Catholic Charities toll-free at 844-604-4276 between 9 a.m. and 9 p.m. Eastern Time, Monday through Friday.
About Catholic Charities of
Baltimore

Catholic Charities of Baltimore serves children and families, people living in poverty, individuals with intellectual disabilities, immigrants, and seniors. Its services address immediate needs as well as support and preparation for independence and full lives. With compassion and a standard of excellence second to none, this organization continues a legacy of charity that began with the establishment of the Catholic Church in Baltimore in 1792.
Support Charity on eBay
[ebayfeedsforwordpress feed="http://rest.ebay.com/epn/v1/find/item.rss?keyword=charity+listings&sortOrder=BestMatch&programid=1&campaignid=5337337555&toolid=10039&listingType1=All&lgeo=1&descriptionSearch=true&feedType=rss" items="10″]