Frontiers in Psychology Journal Retracts Paper Rebutting Turnaway Study After Conflicts of Interest Found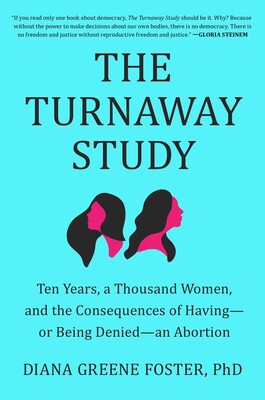 A paper published in the Frontiers in Psychology journal was retracted after an outside analysis found evidence of conflicts of interest among the guest editors and peer reviewers. The paper titled "The Turnaway Study: A Case of Self-Correction in Science Upended by Political Motivation and Unvetted Findings" sought to rebuff conclusions in the Turnaway Study.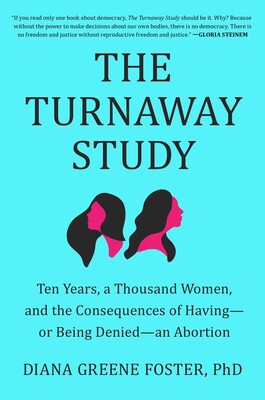 The Turnaway Study compared the psychological, physical, and economic impacts of having an abortion and carrying an unwanted pregnancy to term. It followed the lives of 1000 women in two groups for ten years. One group consisted of women who had gotten an abortion and the other consisted of women who had carried an unwanted pregnancy to term due to lack of access to abortion care. It concluded that having an abortion had far less impact on a woman's mental and physical health and financial standing than carrying the pregnancy to term.
The research team published a book titled The Turnaway Study: Ten Years, A Thousand Women, and the Consequences of Having – or Being Denied – an Abortion, which describes how they reached their conclusions. They also published a fact sheet and created a series of lectures about their findings.
The Turnaway Study's findings include:
Women who were forced to carry their child to term experienced a greater rate of household poverty compared to women who could get an abortion. They had greater difficulty affording necessities like food and housing. Women who were denied an abortion also had greater levels of debt and lower credit scores.
Women who couldn't access abortion services suffered a greater rate of domestic violence and were more likely to wind up raising their children as single parents.
When women are denied abortions, their children are more likely to miss developmental milestones or live below the federal poverty level. Mothers who are forced to carry their children to term are also less likely to form deep bonds with their children due to resentment.
Women who are forced to give birth are more likely to suffer physical health effects that can be life-threatening. They also reported more chronic headaches or migraines, joint pain, and gestational hypertension. Two women involved in the study died of complications that were a result of giving birth.
In the paper meant to criticize the Turnaway Study, author Priscilla Coleman sought to make the case that the conclusions were politically motivated. An analysis company called Ripeta looked into the peer review process used by Frontiers in Psychology after its algorithms flagged the paper. According to Ripeta CEO Dr. Leslie McIntosh, the paper showed irregularities in its "trust markers."
"The alert we received indicated we should look closer at the trust markers within the article to ensure due diligence of scientific processes was followed," Dr. McIntosh says.
Ripeta found that the four peer reviewers and the editor in charge of reviewing Coleman's paper had direct or indirect associations with Charlotte Lozier Institute (CLI), which calls itself "the preeminent organization for science-based pro-life information and research." The affiliations were not disclosed.
According to Dr. McIntosh, this case highlights a major potential pitfall in the peer review process. Reviewers may view a scientific paper's conclusions through the lens of their own political beliefs. Due to the lack of unbiased review, Frontiers of Psychology's peer reviewers failed to meet the Committee on Publication Ethics' (COPE) standards, which are meant to prevent what it calls "systematic manipulation of the publication process."
"Whatever the quality of Coleman's article, political conflicts of interest have undermined the peer review process by causing the 'independent assessment' criterion of peer review to fail," she concludes.
Frontiers in Psychology published a retraction of Priscilla Coleman's paper. It cited "undisclosed competing interests" that interfered with an unbiased peer review process.