IBM Names Three Blockchain Adoption Principles Essential for Every CEO to Consider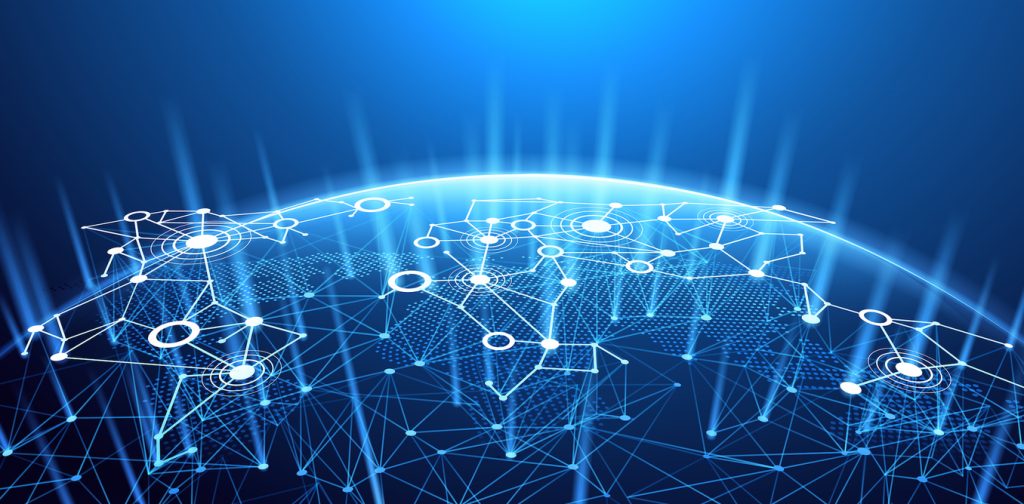 IBM announced that it has identified three key elements of enterprise Blockchain adoption for c-suite leaders to consider when evaluating the technology for business use.
Blockchain, or distributed ledger technology, is quickly making its way into the enterprise, potentially becoming as revolutionary a technology for business transactions as the Internet was for communications in the late 1990s. In the supply chain and logistics industry alone, Blockchain technology could potentially help save billions of dollars annually and significantly reduce delays and spoilage. Its potential impacts are far-reaching; according to the World Economic Forum, reducing barriers within the international supply chain could increase worldwide GDP by almost five percent and total trade volume by 15 percent.
To best derive value from Blockchain technology, IBM recommends that enterprise adopters across supply chains and other key industries including financial services, retail, energy and others develop a close understanding of five key elements of the technology.
Blockchain has the potential to transform trade, transactions and business processes
The two concepts underpinning Blockchain are "business network" and "ledger." Taken together, these are what make applications based on the Blockchain a smart, tamper-resistant way to conduct trade, transactions and business processes. Network members exchange assets through a ledger that all members share access to. The ledger is synced across the network with all members needing to confirm a transaction of tangible or intangible assets before it is approved and stored on the Blockchain. This shared view helps establish legitimacy and transparency, even when parties are not familiar with one another.
The value is in the ecosystem as the Blockchain network grows
As a business network, Blockchain technology can include several different types of participants. Depending on the number of participants in a Blockchain network, the value of assets being exchanged and the need to authorize members with varying credentials, adopters should observe the difference between "permissioned" and "permissionless" Blockchain networks. The real value for Blockchain applications is achieved when these business networks grow. With a strong ecosystem, business networks can more easily reach critical mass allowing the users to build new business models and reinvent the transaction process.
Blockchain can significantly improve visibility and trust across business
Blockchains can reduce transaction settlement times from days or weeks to seconds by providing visibility to all the participants. The technology can also be used to cut excess costs by removing intermediary third-parties typically required to verify transactions. Because Blockchain is built on the concept of trust, it can help reduce risks of illicit practices carried out over payment networks, helping to mitigate fraud and cybercrimes.
Speed, cost efficiency and transparency are among the Blockchain's most significant benefits in the enterprise and within ecosystems of companies conducting trade. IBM, Walmart and Tsinghua University, for example, are exploring the use of Blockchain supply chain applications to help address the challenges surrounding food safety. By allowing members within the supply chain to see the same records, Blockchain helps narrow down the source of a contamination.
Blockchain is being rapidly explored today
Real-world use of the Blockchain is underway. Everledger, a company that tracks and protects diamonds and other valuables via the Blockchain, has started building a digital business network using IBM Blockchain to power its global certification system. When combined with a highly secure cloud environment, Blockchain technology can be used to help protect suppliers, buyers and shippers against theft, counterfeiting and other forms of corruption, while simultaneously demonstrating the origin of high-value goods for essential parties.
IBM is also working with multiple stock exchanges to test Blockchain trading platforms in low-liquidity markets. A case study that supports findings from 'Leading the pack in blockchain banking' and 'Blockchain rewires financial markets' predicts that 15 percent of banks and 14 percent of broader financial markets institutions expect to have Blockchain in-production at commercial scale this year, and 53 percent of banks believe they will move to a live Blockchain network over the next two years.
"The visionaries adopting Blockchain today are using the technology to reinvent many fundamental business practices. Working with clients to develop open source and permissioned Blockchain solutions for the enterprise, we are seeing firsthand how the technology is revolutionizing the way organizations recognize value and do business with one another," said Marie Wieck, general manager, IBM Blockchain. "Critical success factors in these engagements are top-down executive support for innovative use cases and bringing key network participants into the dialogue from the start."
About IBM Blockchain

IBM is the leader in secure open-source Blockchain solutions built for the enterprise. As an early member of the Linux Foundation's Hyperledger Project, IBM is dedicated to supporting the development of openly-governed Blockchains. IBM has worked with more than 400 clients across financial services, supply chains, IoT, risk management, digital rights management and healthcare to implement Blockchain applications delivered via the IBM Cloud.
Blockchain on eBay
[ebayfeedsforwordpress feed="http://rest.ebay.com/epn/v1/find/item.rss?keyword=%28ibm+blockchain%2Cblockchain%29&sortOrder=BestMatch&programid=1&campaignid=5337337555&toolid=10039&listingType1=All&lgeo=1&feedType=rss" items="15″]