IronX Announces Appointment of Dimitris Hatzis as CEO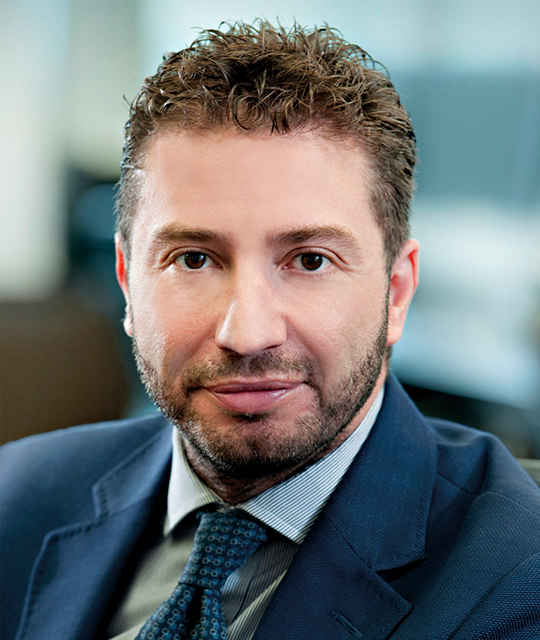 CEO announcement coincides with IronX's regulatory licence approval by the Estonian Financial Intelligence Unit (FIU) and Public Token Sale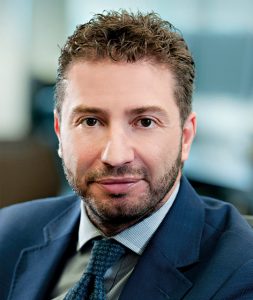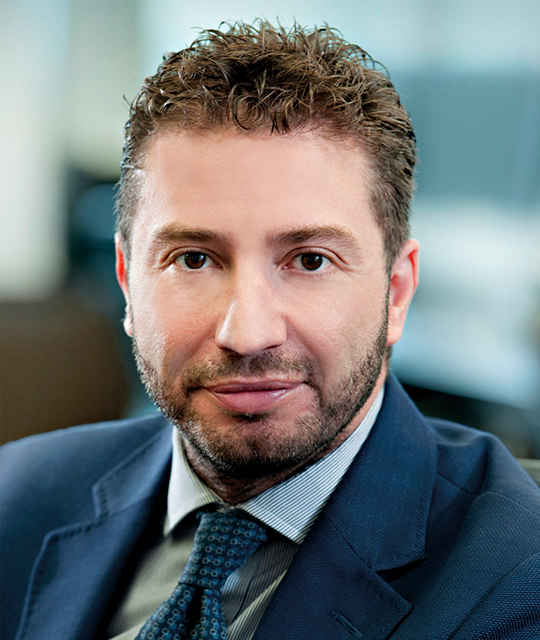 IronX is delighted to announce the appointment of Dimitris Hatzis as their Chief Executive Officer effective immediately. The new Crypto Exchange, a joint venture between the Global Leader in Online Trading, the IronFX Group and the World Blockchain Giant, EmurgoHK, allows private and institutional investors to exchange cryptocurrencies, as well as trade forex, commodities, equities, and other tradable assets.
IronX is a fully regulated cryptocurrency trading exchange after being approved by the Estonian Financial Intelligence Unit (FIU) in September 2018. Previously, IronX sold 67.6 million tokens in a Private Sale by Invitation, with a market value of $22.3 million. Their Public Token Sale began last week, and this is exciting news for cryptocurrency enthusiasts who have been anticipating a Public Sale for months.
"By appointing Mr Hatzis as our new CEO, we have selected a highly experienced and knowledgeable market leader at a time when cryptocurrencies are on the verge of universal adoption" commented Markos A. Kashiouris, Founder and Chairman of IronX.
Speaking on the announcement, the new CEO, Dimitris Hatzis, said:
"The pace of technological change is both unpredictable as well as exponential. Cryptocurrencies are impacting on every individual, country, and organisation in an unprecedented fashion, so IronX's global role in trading them under a regulated umbrella has never been more important. In the capacity of CEO, I am looking forward to bring the highest level of disruptive enterprise and success to IronX, in the same way as I did at all my previous posts, combining leadership with execution and business development skills".
Dimitris Hatzis is a seasoned international investment banker who transitioned successfully in the online trading space, in a career spanning over 23 years. He started his career in 1994 at Schroders in London and subsequently Salomon Smith Barney and Citigroup in New York for 7 years, overseeing international Equity Capital Markets for Asian and European issuers for several international, large and pioneering transactions. From there and over the following 10 years, he became the Head of Regional Banking at Eurobank before transitioning to Head of Leveraged Finance & Complex Restructuring Group, where he managed Eurobank's large leveraged debt portfolio, including dynamic leadership in complex international debt restructurings in South East and Central Europe. He joined IronFX in January 2013 and still serves as the Group Chief Operating Officer having responsibility for both front- and back-end operations. He is a graduate of the University of Cambridge.

About IronX

IronX operates as a global collaboration with Hong Kong-based blockchain accelerator, EmurgoHK and IronFX, a foreign exchange trading provider. It looks to provide the best of both trading roles, with traditional foreign exchange (IronFX) and cryptocurrency trading (courtesy of EmurgoHK) and has a full range of both crypto and fiat wallet funding options available.

IronX has recently been awarded full regulatory licence approval by the Estonian Financial Intelligence Unit (FIU). This licence allows IronX to operate as a fully regulated exchange for the cryptocurrencies trading and is a part of their drive to set the high industry standard.  The IronX Exchange is one of the first in Europe to seek and receive this level of approval.

Besides, they recently added the PumaPay Token (PMA) as a funding method in addition to being a base currency on its trading platform. It means that PMA holders can now fund and manage their trading accounts in PMA on both IronFX and IronX.

As an open-source blockchain project Cardano, the EmurgoHK developers will assist the IronX Exchange's formation and provide liquidity by listing their ADA Coin. EmurgoHK is a registered firm dedicated to the development, support, and incubation of commercial ventures through integration into Cardano's decentralised Blockchain ecosystem.