So, when is the last time you had a bacon-wrapped anything? Too long? You miss the smell of frying bacon and are thinking about adding a few strips to tomorrow's breakfast. Well, if you're a bacon aficionado like me, you know that this excellent cut of meat has a versatility that goes way beyond breakfast. Also, if you're on a diet that forces you to dump pork products, you have options like turkey bacon and vegetarian "bacon" that can be found in most large supermarkets.
Bacon Humor
Kind of a waste of three minutes of your life, but kinda funny. Real calls to the Bacon Hotline.
How Far Would You Go For Your Bacon?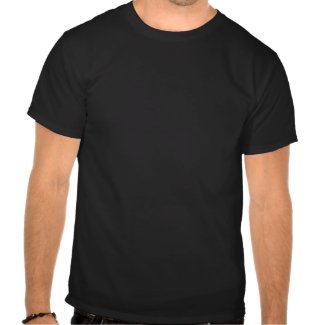 Breakfast joints are beginning to realize that it's about the bacon. I've seen bacon-flavored donuts, bacon-flavored hot dogs, and I once actually had a bacon-flavored muffin. (Yummy – I think the frosting was maple syrup flavored.) While "Leggo my Bacon" doesn't quite have the same ring to it, that pretty much sums up some people's attitude towards bacon.
What would you do if somebody offered you a year's worth of bacon? It would be rather entertaining to find out, even though I AM NOT running that contest. Bacon may be a little addicting, so check yourself and your loved ones for these warning signs:
A compulsion to lie about or hide your bacon eating. As the very real news blurb below proves, some people will attempt to hide their bacon addiction from their spouses. If you've repeatedly tried to hide an empty bacon package in the trash or you've ever lied about eating the last three slices of bacon, you may be addicted.
You MUST have bacon with every meal. You don't care how artery-clogging bacon is and you don't care that family members have repeatedly lectured you about your bacon cravings. If you don't have bacon on your cheeseburger and plenty of it, you are ready to strangle the cook who would make such a foolish mistake.
If somebody tries to switch out your bacon for a veggie version, you become unbearable until you get the real version. You pity the fool who would do such a thing to you and it doesn't matter that it "sort of" tastes like your preferred brand of pork bacon. Trying to fool you with vegetarian bacon is like trying to slip ginger ale to an alcoholic. Others might think you don't know the difference, but your taste buds most definitely do.
You blame others for your bacon habit. If your mother hadn't believed in making eggs and bacon for breakfast every morning while you were growing up, maybe it wouldn't be so bad. Am I right? Just remember, owning up to your bad habits is the first step towards breaking your cravings.
You sneak out before your spouse wakes up so you can hit McDonald's for a bacon and egg McMuffin. Do you really need to "warm up" the car simply so you can feed your bacon cravings? If so, you've gone way beyond just trying to hide bacon packaging.
Honestly, there ought to be a support group for bacon addicts. Pork bacon WILL clog your arteries if you eat enough of it, but it sure is delicious, isn't it? So I'll close it out with another recipe.
Eggs in Bacon Basket
Stuffed Mushrooms with Bacon
I wish I had a picture, but I ate them before I thought of taking one.
Ingredients:
One 8-oz package baby bella mushrooms, stems removed, chopped and set aside.
Handful shredded mozzarella cheese
One fresh basil leaf, chopped fine
3 strips bacon, fried and crumbled
Method:
Preheat oven to 350 degrees Fahrenheit. Lightly spray a muffin pan with cooking spray. Place one mushroom cap in each muffin cup with open side up. Combine mushroom stems, cheese, basil leaf and bacon in small bowl. Evenly divide cheese mixture among mushroom caps. Do not overfill the caps and save any extra. Place in oven and bake until cheese is melted and bubbly, about 15 minutes. Remove mushroom caps to a plate. Spray one muffin cup with cooking spray and place excess cheese mixture inside. Melt the cheese mixture in oven, and then evenly divide among the mushroom caps. Serve warm.
Bacon & Eggs French Toast
Bacon Wrapped Zucchini Bites
Ingredients:
1 small zucchini, sliced into bite-sized pieces
Mayonnaise
1 tablespoon diced onion
Bread crumbs
Mozzarella cheese
5 strips bacon, uncooked, cut into quarters
Method:
Preheat oven to 400 degrees. Mix mayonnaise and onion in one bowl. Mix bread crumbs and cheese in another bowl. Coat zucchini slices LIGHTLY with mayonnaise, and then coat with bread crumbs. Wrap each slice with a quarter-strip of bacon and secure with a toothpick. Place slices, evenly spaced, on a cookie sheet (doesn't really matter if it's greased or not). Bake for about 15 minutes, flip over, and bake for another 15 minutes or until bacon is crispy. Serve hot.
BACON JAM
More Bacon Recipes
Collectibles For People Who Can't Get Enough Bacon
[ebayfeedsforwordpress feed="http://rest.ebay.com/epn/v1/find/item.rss?keyword=%28bacon%2Cbacon+recipes%29&categoryId1=1&sortOrder=BestMatch&programid=1&campaignid=5337337555&toolid=10039&listingType1=All&lgeo=1&feedType=rss" items="10″]