NASA Astronaut Kate Rubins Named as Keynote Speaker at the 2017 International Space Station Research and Development Conference in Washington, D.C.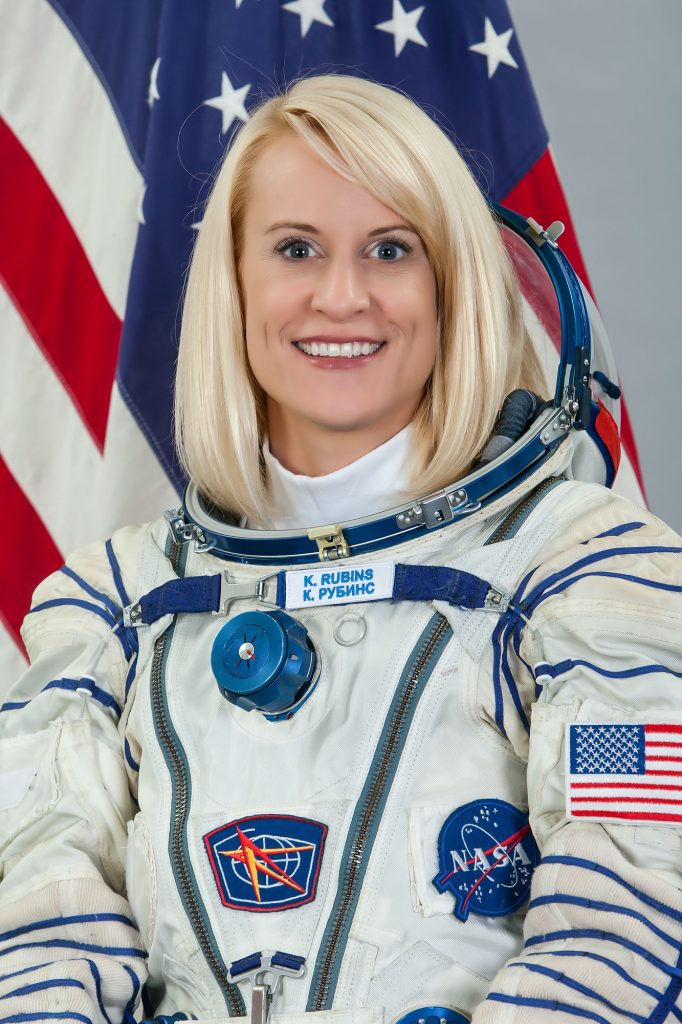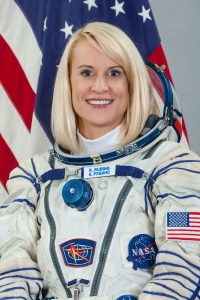 The International Space Station Research and Development Conference (ISS R&D) announced that NASA astronaut Dr. Kathleen Rubins has been confirmed as a keynote speaker at its 6th annual meeting at the Omni Shoreham Hotel in Washington, D.C. from July 17-20, 2017. The ISS R&D Conference was created to connect commercial and academic communities involved in new innovations, breakthroughs, and discoveries being conducted aboard the International Space Station. This event is held in coordination with the Center for the Advancement of Science in Space (CASIS), the American Astronautical Society (AAS), and the National Aeronautics and Space Administration (NASA).
Dr. Rubins recently returned to Earth after logging 115 days aboard the ISS as part of Expedition 48/49, including more than 12 hours conducting two spacewalks outside of the station. Over the course of her stay onboard the orbiting laboratory, Dr. Rubins was involved in a variety of life science investigations that were the first of their kind. For instance, Dr. Rubins became the first astronaut to sequence DNA in space, assisted in the growing of heart cells in cell culture, and performed quantitative microbiome experiments on orbit. Dr. Rubins holds a Bachelor of Science in Molecular Biology from the University of California, San Diego, and a Ph.D. in Cancer Biology from Stanford University. Prior to her selection as a NASA astronaut in 2009, Dr. Rubins had a distinguished career as a researcher focused on diseases that primarily affected the Central and West African regions, to include investigations geared towards better understanding Ebola and Lassa viruses.
Kathleen Rubins At Press Conference before Expedition 48/49
"We are thrilled that Dr. Rubins will join the ISS R&D Conference this year following her groundbreaking research mission to the International Space Station," said CASIS Director of Marketing and Communications Brian Talbot. "During her time in space, Dr. Rubins was an inspiration to the scientific community and focused public attention on a new wave of innovative research that will help shape the future of science in space."
"The ISS R&D Conference has a solid track record of featuring speakers who are both exciting and relevant, and with Dr. Rubins in the line-up as a keynote speaker, this year will be no exception," said AAS Executive Director Jim Kirkpatrick.
CASIS and NASA leadership will also present new opportunities that the ISS can bring to researchers from a variety of scientific disciplines and backgrounds. Current ISS users from across a wide spectrum of commercial and academic entities will have the opportunity to present their findings at the conference. The conference is now accepting calls for abstracts, which can be submitted at: http://www.issconference.org/#Abstracts
Registration for the 2017 conference is now open. To learn more about ISS R&D 2017, including how to register, please visit the official ISS Conference website.
About CASIS: The Center for the Advancement of Science in Space (CASIS) was selected by NASA in July 2011 to maximize use of the International Space Station (ISS) U.S. National Laboratory through 2020. CASIS is dedicated to supporting and accelerating innovations and new discoveries that will enhance the health and wellbeing of people and our planet. For more information, visit www.iss-casis.org.
About the ISS National Laboratory: In 2005, Congress designated the U.S. portion of the International Space Station as the nation's newest national laboratory to maximize its use for improving life on Earth, promoting collaboration among diverse users, and advancing STEM education. This unique laboratory environment is available for use by other U.S. government agencies and by academic and private institutions, providing access to the permanent microgravity setting, vantage point in low Earth orbit, and varied environments of space.
About AAS:  The American Astronautical Society is America's premier network of space professionals, technical and non-technical, dedicated to advancing all space activities.  The Society, founded in 1954, is committed to strengthening the nation's space programs, inspiring the next generation of space professionals and expanding cooperation with international space organizations.
Cool Stuff on eBay
[ebayfeedsforwordpress feed="http://rest.ebay.com/epn/v1/find/item.rss?keyword=%28International+Space+Station%2CISS+Expedition+48%2F49%2CInternational+Space+Station+crew%2CKathleen+Rubins+International+Space+Station%29&sortOrder=BestMatch&programid=1&campaignid=5337337555&toolid=10039&listingType1=All&lgeo=1&feedType=rss" items="10″]