Sam Bankman-Fried Arrested in Bahamas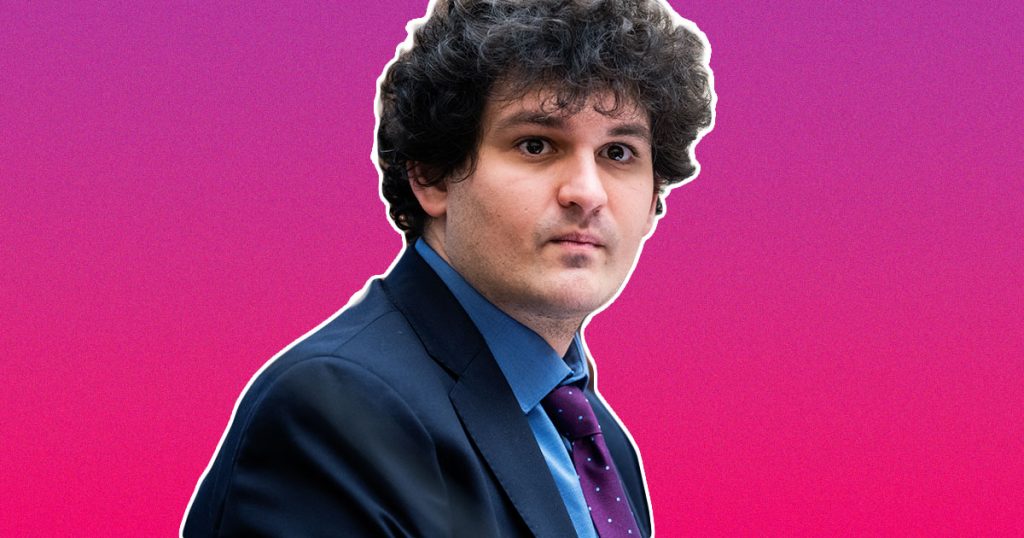 Sam Bankman-Fried was arrested in the Bahamas and is likely to be extradited to the United States, where he now faces charges of wire fraud, conspiracy to commit money laundering, and campaign finance violations.
He was set to appear before a magistrate judge on Tuesday, local time. The magistrate judge denied him bail during the hearing. A defense team had asked for a $250,000 bail, arguing that Sam Bankman-Fried needs medication to treat allergies. Prosecutors argued that bail would violate an extradition treaty with the United States that requires defendants to be held in custody until they can be sent to the United States.
The U.S. Attorney's Office for the Southern District of New York announced an indictment on eight charges. The Department of Justice aims to have Sam Bankman-Fried forfeit any properties derived from the alleged financial crimes.
The indictment cites Bankman-Fried's alleged role in a conspiracy to "defraud customers of FTX.com by misappropriating those customers' deposits and using those deposits to pay expenses and debts of Alameda Research, Bankman-Fried's proprietary crypto hedge fund, and to make investments."
The U.S. Securities and Exchange Commission (SEC) filed eight charges of its own in a civil complaint, citing allegations that FTX committed wire fraud, commodities fraud, securities fraud, and money laundering.
"On or about September 18, 2022, Samuel Bankman-Fried, a/k/a 'SBF,' the defendant, caused an email to be sent to an FTX investor in New York, New York that contained materially false information about FTX's financial condition," the SEC said in its court filing.
Sam Bankman-Fried has often been referred to by his initials, SBF.
Authorities allege that Sam Bankman-Fried also violated campaign finance laws by exceeding the legal limit for contributions to individual candidates' campaigns. Sam Bankman-Fried admitted to making $40 million in donations to individual campaigns and Political Action Committees (PACS), most of them supporting Democrats. However, the SEC also alleges in its civil complaint that Bankman-Fried also made undisclosed contributions.
Bahamas Regulators Set Up for Potential Dispute With New FTX CEO
When Sam Bankman-Fried stepped down as FTX's CEO, John Ray III took over. Ray had previous experience with guiding companies through bankruptcy, including overseeing the infamous Enron bankruptcy. However, Ray admitted that FTX was one of the biggest messes he's seen in his career.
It may take some time to fully sort out where the money went, partly due to shoddy accounting. The Bahamas Securities Commission expressed frustration with John Ray's ability to communicate his findings so far, accusing him of making "misstatements" that could impede the regulatory agency's own investigations.
"Key misstatements made by John J Ray III … do not appear to be concerned with facts but rather, appear intended only to make headlines and advance questionable agendas," the Bahamas Security Commission said in a statement, adding, "Unfortunately, it has been necessary for the Securities Commission to make a request to Mr. Ray's representatives to not obstruct that investigation. Mr. Ray has not once reached out to the Securities Commission to discuss any of his concerns before airing them publicly."
In the statement, the Bahamas Security Commission seemed to imply that John Ray was mostly interested in obscuring communications between Sam Bankman-Fried and the regulators. The regulators called court filings that FTX made under Ray a confusing mess.
John Ray III Testifies Before Congressional Committee
Meanwhile, John Ray testified that he had found evidence that FTX embezzled customer funds, describing it as disappearing "right in front of their eyes." He said the embezzlement wasn't even all that sophisticated. However, he hesitated to make statements that could potentially be used to influence a judge or jury in Sam Bankman-Fried's future criminal trial.
"We're trying not to lay judgment or put labels on actions. Obviously, there's been failure here of massive proportion. Ultimately, I think others will judge him by his actions," he said during testimony before a U.S. House of Representatives committee.
According to Ray, FTX lacked an independent board of directors who could represent the interest of stakeholders, any sort of internal controls, or even accounting software that would be suitable for a multi-billion-dollar company. FTX apparently relied on Slack and QuickBooks for financial-related work like invoices, expenses, and accounting.
"Nothing against Quickbooks. It's a very nice tool, just not for a multi-billion-dollar company," he said during a Congressional hearing on December 13 – one that SBF would have also testified at if he had not been arrested.
So far, Ray has managed to recover $1 billion from creditors. However, the remaining $7 billion will likely take some squeezing – if it's even obtainable at all. Ray admitted that it might be a challenge to separate FTX funds from its former management. He was also working on locating any potential cold wallets that might hold digital assets belonging to FTX or its customers.
"We're dealing with literally sort of a paperless bankruptcy in terms of how they created this company. It makes it very difficult to trace and track assets, particularly as I've said, in the crypto world."
Representative Maxine Waters (D-CA), who chairs the House Financial Services Committee, expressed frustration that Sam Bankman-Fried could not make the planned appearance through a remote video link.
"Unfortunately, the timing of his arrest denies the public the opportunity to get the answers they deserve," she complained.
However, the "answers" are likely to come out during Sam Bankman-Fried's criminal trial even if it does not happen as quickly as a career politician like Maxine Waters would like.