Stuff To Do With Asparagus
Have you gotten a good deal on some bunches of asparagus? If so, good for you. Asparagus is packed with a lot of nutrition like folic acid, potassium, fiber, vitamins B6, A and C, and thiamin. It has no fat or cholesterol and is low in sodium. You're just wondering what to do with it all because it only stays fresh in the refrigerator for three or four days. You know you're going to get bored with just steamed asparagus with every meal, so read on for some delicious recipes and tips for growing your own asparagus.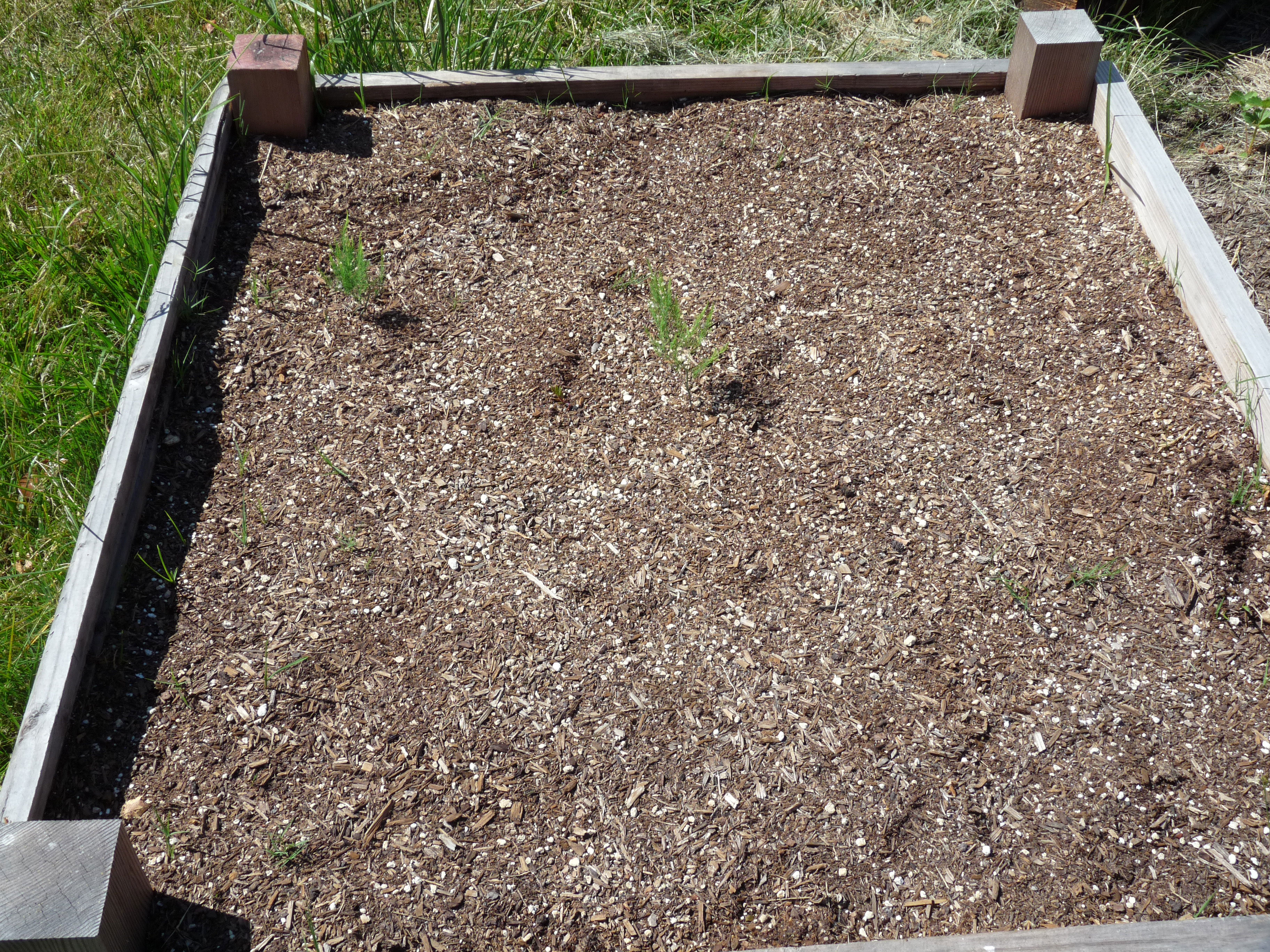 Asparagus does best in very sandy soil with good drainage. It is very tolerant of salty conditions but not standing water, so a hilltop or hillside is best if you have one. Soil should have a pH of 7.0 or a little higher (neutral or slightly basic, not acidic). It can take more than a year to adjust the soil's pH to accommodate asparagus, so test before you even buy the crown. Asparagus also likes a lot of organic substances in the soil, so compost is a good thing to add to your garden.
When buying the asparagus crown, look for "hybrid" plants for a better yield. Usually only an experienced botanist will be able to tell the difference between male and female before berries form on a female plant, but your local nursery or greenhouse should have them clearly marked. Some of the most common hybrid varieties include Jersey Giant, Jersey Knight, Jersey Supreme and Jersey Gem. As you might guess, those four varieties are from the Rutledge University breeding program in New Jersey. If you're an asparagus enthusiast from Canada, look for the Teissen variety, which is produced by the Guelph University breeding program in Ontario.
The crown should be a year old to survive the shock of transplanting while still being big enough to plant in a trench that is about eight to ten inches deep in your garden. Asparagus crowns should be placed eight to twelve inches apart. Add some phosphate fertilizer that is free of potassium and nitrogen before the crowns have set. Make sure you're absolutely positive about where you're going to put your asparagus, because transplanting them once they're already planted is difficult and usually kills the asparagus plant.
Your garden should be kept free of pests and weeds. Cutworms and asparagus beetles are two of the biggest problems. If you manage the pH carefully throughout the asparagus plant's lifespan (usually 15 years if carefully managed), you reduce the odds of your asparagus being killed by fungi like Fusarium Root Rot. Removing the debris from last year's growth every year can help cut down on the risk of common diseases.
Asparagus is a perennial and harvesting usually begins when the plant is three years old. Depending on the temperature, shoots can grow up to 10 inches a day in warmer weather and usually less in cooler weather. When shoots are eight to ten inches tall, they are ready to harvest. Make sure you harvest all of them, even the smaller ones. When your yield at every harvest drops off, stop harvesting to let the crowns recover. The remaining shoots will mature into ferns and, in the case of female plants, will grow red berries. This helps the plant recover and increase the yield for the next harvest season.
Buying Fresh Asparagus
Does growing your own asparagus sound like a lot of trouble? No problem; you can still find good fresh asparagus at your local grocers just by being a savvy produce buyer.
Golden Asparagus Soup
Ingredients:
1/3 pound asparagus spears

4 cups chicken stock

2 thin ginger slices OR ¼ tsp ground ginger

½ cup dried sherry

2 tsp sesame oil

2 ounces cellophane noodles, cooked according to package instructions and drained

2 green onions sliced
Method:
Bring chicken stock to boil. Add ginger. Stir in sherry and sesame oil. Reduce heat and add asparagus and noodles. Simmer until asparagus is tender-crisp, about 4 minutes. Add green onions; simmer another minute. Serve hot.
Stir Fry Shrimp and Asparagus
https://www.youtube.com/watch?v=rlh19jAUgag
Bacon-Wrapped Asparagus Appetizers
Ingredients:
1 pound fresh asparagus shoots

8-10 strips bacon
Method:
Preheat oven to 400 degrees Fahrenheit. Wash spears; trim if needed. Cut bacon in half crosswise. Wrap ½ strip bacon around each asparagus shoot, leaving ends exposed. Evenly spread asparagus shoots on a cookie sheet. Bake for 20 to 25 minutes until bacon is cooked. Serve at room temperature.
Easy Asparagus Pasta
Asparagus and Crab Salad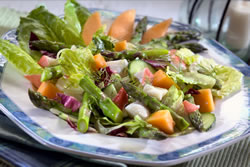 Ingredients:
For Dressing:
2 tablespoons olive oil

2 tablespoons rice vinegar

2 tablespoons sugar

1 tablespoon orange juice concentrate

1 tablespoon lime juice

1 tablespoon dark sesame oil
For salad:
2 cups fresh asparagus, chopped into bite-sized pieces

12 ounces crab meat, cut into bite-sized pieces

1 10-ounce bag lettuce or spinach

1 cup cantaloupe, cut into bite-sized pieces

1 cup sliced seedless cucumber
Method:
Blend all ingredients for dressing evenly; set aside to let flavors blend. Steam asparagus until tender-crisp. Drain and let cool. Combine asparagus with crab meat in large bowl. Add lettuce or spinach, cantaloupe, and cucumber. Pour salad dressing over the asparagus mix and toss to coat evenly. Serve promptly.
Easy Roasted Asparagus
Asparagus Cookbooks