U.S. Treasury Calls for Public Comment on Illicit Use of Crypto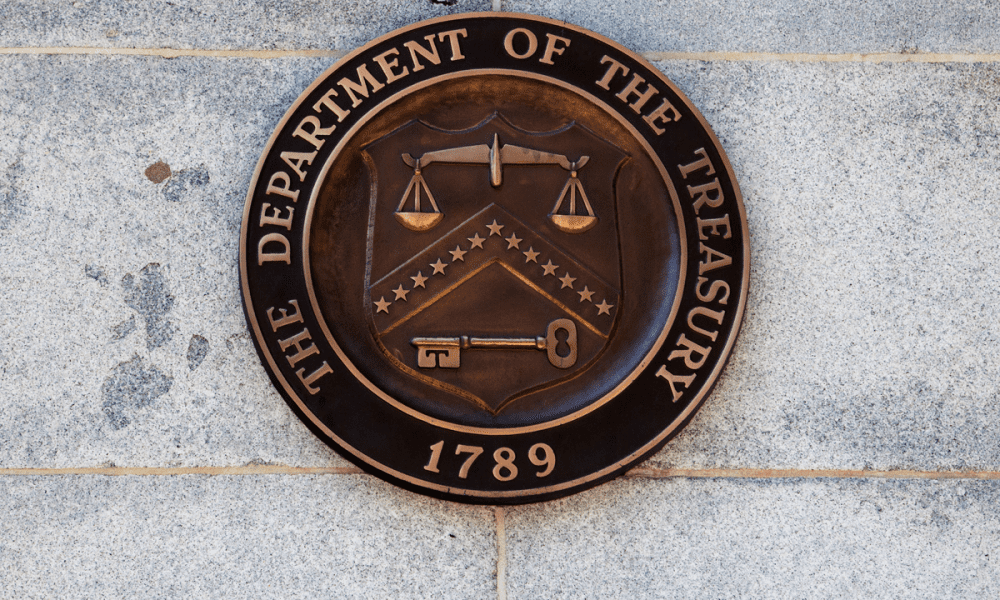 The United States' Department of the Treasury issued a request for comment on the ways that crypto might be used for illicit activities. It set a deadline of November 3, 2022.
The request includes twenty questions that the Treasury would like answered and invites the public to comment on whether the Treasury had "comprehensively defined the illicit financing risks" of crypto. It indicated that the Treasury Secretary, Attorney General, Homeland Security Secretary, Director of National Intelligence and Secretary of State planned to create a comprehensive plan to address the national security risks of crypto.
The request cited President Biden's executive order on cryptocurrencies, which required federal agencies to focus on issues related to consumer protection, financial stability, illicit uses, leadership in the global financial sector, financial inclusion and responsible innovation in the digital asset world.
President Biden had also cited the environmental impact of Bitcoin in executive orders related to cryptocurrencies. The Bitcoin Mining Council, an industry organization, called the environmental concerns wildly exaggerated. It released a report indicating that Bitcoin mining activity uses less than half the electricity that the banking industry does and 59.5% of the energy used for Bitcoin mining comes from renewable energy sources.
The Department of the Treasury already released three reports on ""Ensuring Responsible Development of Digital Assets." Janet Yellen said while announcing the reports:
"The reports clearly identify the real challenges and risks of digital assets used for financial services. At the same time, if these risks are mitigated, digital assets and other emerging technologies could offer significant opportunities. These reports and their recommendations provide a strong foundation for policymakers as we work to realize the potential benefits of digital assets and to mitigate and minimize the risks."
Cryptocurrency has been used in ransomware attacks on American infrastructure. In July 2022, the Department of Justice seized $500,000 in cryptocurrency from North Korean malicious actors who used the Maui ransomware in attacks against healthcare providers. In June 2021, the Department of Justice recovered 63.7 bitcoin that were stolen in the American Colonial Pipeline ransomware attack.
How did they manage to get at least some of the money back? Well, there is the fact that transactions on the Bitcoin blockchain are actually highly traceable. This blockchain has a record of every bitcoin transaction that ever happened.
This means blockchain analytics firms like Chainalysis can establish a "chain of custody" for bitcoin and work with government agencies. The traceability of crypto transactions was critical for law enforcement actions like seizing $3.6 billion in bitcoin that was stolen in a 2016 hack of the Bitfinex exchange.
This also means that crypto exchanges can freeze funds that were sent from a crypto address that got flagged as part of an illicit transaction such as a ransom paid to ransomware attackers. Some exchanges initially balked at the idea of freezing Russian crypto assets in the wake of Russia's invasion of Ukraine, but ones like Coinbase eventually fell into line with international sanctions.
According to Chainalysis' most recent Crypto Crime Report, $14 billion in crypto went to illicit addresses in 2021. While that was an increase from the $7.8 billion that illicit addresses received in 2020, it was a drop in the bucket compared to the $15.8 trillion in total transactions that occurred in 2021. The statistics indicate that the vast majority of transactions that can be traced on a blockchain are completely legitimate.
Any comments sent to the Department of the Treasury should clearly reflect the facts. Energy used for Bitcoin mining is far less than the energy used by other major industries like the financial sector. Data on blockchains are easily traceable to determine a "chain of custody" of any asset even if some more detective work may need to be done to determine who owns which bitcoin address. This makes it possible to solve financial crimes in which cryptocurrency was a factor. In fact, only a small percentage of the trillions of dollars' worth of cryptocurrency transactions that occurred in 2021 were the result of illicit activity.Public comments can be sent to the Department of the Treasury using the Federal eRulemaking Portal at www.regulations.gov.