Vevue Announces Aggressive Expansion of Its Social Media Offering and Executive Team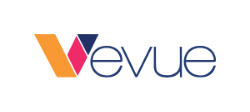 Tech trailblazer and the world's first blockchain feature film distributor Vevue is once again leading the way with the announcement of multiple initiatives to further grow its influence within the social media sphere.
With the completion of the company's latest venture capital round, Vevue is actively accelerating Android development, a platform expansion that will open the unique Vevue experience to people everywhere. To oversee expansion, Vevue has tapped Jeremy Culver as its new Co-CEO, working alongside founder and visionary Thomas Olson in preparation for Vevue's upcoming Series A round.
Vevue is a first-of-its-kind social media app, revolutionizing the user experience and injecting the transparency, autonomy, and financial incentives that have been noticeably absent from current social media platforms. Inspired by the value-oriented Gen Z audience, Vevue allows viewers to reward their favorite creators through micropayments, payment splitters, and crowdfunding requests, creating a vibrant economy where all users can partake and benefit.
"Social media can and should be much more than the current landscape provides. With Vevue, creators have an opportunity to see themselves as more than a product for large corporations to monetize but rather as a unique voice who owns the content they provide as part of the daily interactions with their community. This distinction is fundamental to the recognition of value which is foundational to the empowerment of people," says Culver.
An entertainment and multimedia executive with over two decades of creative and management experience, Jeremy Culver first collaborated with Vevue on the distribution of the 2018 romantic-comedy, No Postage Necessary – a release that made history as the first-ever feature film to debut using blockchain technology.
Adds Vevue co-founder and Chief Marketing Officer, Kathrine Olson:
"It's always been important for us to stay true to our values and lead by example. Our steadfast commitment to delivering meaningful products and the practice of inclusion throughout all aspects of our work exemplifies the potential of a next-generation mindset. We are so thrilled to welcome Jeremy as a leader who shares our vision of a brighter future. We have been able to go fast up til now, but together we will go far."
Conceptualized by Thomas Olson in 2012, Vevue's journey represents a continuous effort of agile development in an ever-changing tech landscape. This deeper push into the social media realm represents the first of many great things to come from this innovative company in the next year.
The Android app is scheduled to launch in the Google Play Store later this year. For non-Android users, Vevue Beta is currently available for iOS download and accessible online via desktop (vevue.app).