Amazon Prime Video Premieres Academy Award-Winning Manchester by the Sea in Canada on March 21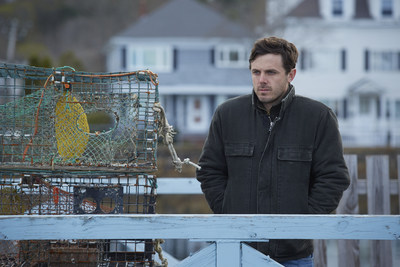 Amazon has announced that the award-winning Amazon Original Video Manchester by the Sea will be available for Canadians to stream and enjoy on Amazon Prime Video starting March 21 and in the United States starting May 5. The Amazon Studios film is the winner of two Academy Awards, Best Actor for Casey Affleck and Best Original Screenplay for Kenneth Lonergan. The film was nominated for six Academy Awards including Best Picture.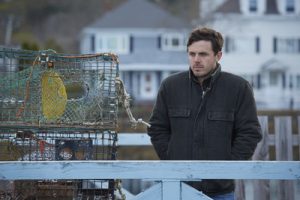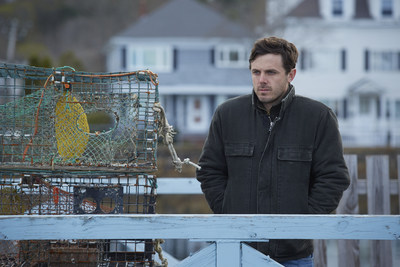 In Kenneth Lonergan's Manchester by the Sea, the life of a solitary Boston janitor is transformed when he returns to his hometown to take care of his teenage nephew. After the death of his older brother Joe (Kyle Chandler), Lee Chandler (Casey Affleck) is shocked to learn that Joe has made him sole guardian of his nephew Patrick (Lucas Hedges). Taking leave from his job, Lee reluctantly returns to Manchester-by-the-Sea to care for Patrick, a spirited 16-year-old, and is forced to deal with a past that separated him from his wife Randi (Michelle Williams) and the community where he was born and raised. The film is a deeply poignant, unexpectedly funny exploration of the power of familial love, community, sacrifice and hope.
Amazon Prime Video was the first streaming service to receive an Academy Award nomination for Best Picture, along with five additional nominations including Casey Affleck for Best Actor, Lucas Hedges for Best Supporting Actor, Michelle Williams for Best Supporting Actress and Kenneth Lonergan for Best Director and Best Original Screenplay.
Prime members will be able to watch the film anytime, anywhere at no additional cost to Prime via the Prime Video app on Android and iOS phones and tablets, popular LG and Samsung Smart TVs, Android TV by Sony or online at PrimeVideo.com—and can also download the film to mobile devices for offline viewing. In addition, members can watch Manchester by the Sea in English with French subtitled and dubbed versions available. Manchester by the Sea will be available in the U.S. on May 5. This movie joins the many award-winning Amazon-exclusive movies and episodic series that have been produced for Amazon Prime Video since 2010.
Benefits of an Amazon Prime membership includes access to these movies and series at any time and at no additional cost, access to a wide selection of free ebooks for Kindle or the Kindle reading app, free 2-day shipping on millions of items to locations throughout the United States and Canada, free same-day or 1-day shipping to Vancouver and Toronto, and free 1-day shipping to Montreal. More Amazon Prime perks include a rotating selection of free digital games and in-game loot with Twitch Prime, free unlimited photo storage with Amazon Drive and 30-minute early access to Lightning Deals. New subscribers to Amazon Prime may be eligible for a free 30-day trial when they sign up. And, as always, don't forget to pick up a Kindle that you can enjoy exclusive Amazon Prime digital content on.
More Tablets on eBay
[ebayfeedsforwordpress feed="http://rest.ebay.com/epn/v1/find/item.rss?keyword=%28android+tablet%2CiPad%2CiPod%2CiPhone%29&sortOrder=BestMatch&programid=1&campaignid=5337337555&toolid=10039&listingType1=All&lgeo=1&topRatedSeller=true&feedType=rss" items="15″]