Chained Finance: First Blockchain Platform for Supply Chain Finance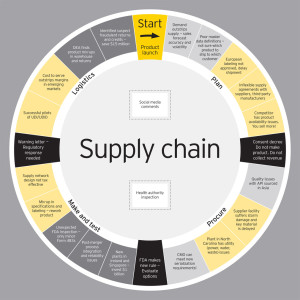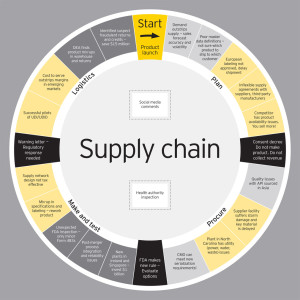 Dianrong and FnConn have announced the market launch of Chained Finance, the first-ever Blockchain platform for supply chain finance.  The new platform leverages advanced financial technology to meet the hugely underserved needs of supply chain finance in China.
Supply chain finance companies have been limited by existing technology and, to date, have only served about 15 percent of suppliers needing financial resources.  As a result, the vast majority of the 40 million SMEs in China remain unserved.  Chained Finance enables supply chain finance to deliver needed capital to smaller supply chain suppliers and provide large multinational manufacturers with enhanced visibility and transparency.
The two companies recently completed a successful pilot and proof of concept of Chained Finance by securing funding for small and medium enterprises (SMEs) in China that were otherwise unable to secure needed capital.  Chained Finance originated US$6.5 million (RMB45 million) in loans for these SME supply chain operators.
Chained Finance is initially targeting three major industries: electronics, auto and garment manufacturing.  It is expected that Chained Finance could help supply chain finance operators potentially triple the number of SME supply chain operators with access to funding in China.
"Blockchain is revolutionizing the finance industry and offers seamless solutions to any company operating and financing complicated supply chains," said Soul Htite, Founder and CEO of Dianrong. "The complexity and scale of supply chain finance has posed major challenges in ensuring adequate funding and efficient operations.  Chained Finance creates a unique ecosystem that will provide supply chains with easier access to funding at competitive rates. In return, supply chain operators will gain greater visibility of their suppliers and the many layers of finance embedded in the process."
"By using the Chained Finance platform, every payment, every supply chain transaction, can be more transparent, manageable and easily authenticated," said Jack Lee, Executive Director and CEO of FnConn.  "Chained Finance will provide timely, efficient support to far more suppliers of all sizes.  It will also help ensure the timely delivery of products to end customers and improve efficiencies across the entire supply chain."
Messrs. Lee and Htite said Chained Finance will help eliminate many of the trust issues faced by counterparties and deliver automated execution.  The new platform will be an enabler of supply chains across many major industries and geographies.
Chained Finance is based in Shanghai and currently has 40 employees, with this number expected to grow throughout 2017.
About Dianrong
Dianrong, a leader in online marketplace lending in China, originates more than US$300 million in monthly assets for 3.7 million retail lenders. Founded in 2012, Dianrong offers individuals and small and medium-sized enterprises a comprehensive, one-stop financial platform supported by industry-leading technology, compliance and transparency.  The company's sophisticated and flexible infrastructure enables it to design and customize lending and borrowing products and services, based on industry-specific data and insights, all supported by online risk-management and operation tools. Dianrong's specific offerings include loan originations, investment products and marketplace lending solutions.  The company remains among the most advanced financial technology platforms in China, as of year-end 2016.  Dianrong was also named in 2016 to the executive directorship of the National Internet Finance Association of China, led by the People's Bank of China. Based in Shanghai, Dianrong has 28 offices across China and employs approximately 3,500 professionals, including 600 full-time fintech engineers. For more information, please visit Dianrong's official website (English version linked to; Chinese version also available).
About FnConn
FnConn, a subsidiary of Foxconn Technology Group, provides loans and financing solutions to suppliers, including Foxconn's upstream and downstream supply chain.  The company also supports other small and medium-enterprise (SME) customers in the computer, communication and consumer electronics (3C) electronic manufacturing industries.  Founded in 2013, FnConn works to improve supply chain finance, support industry and economic development, and drive better integration across the financial services industry in China.  FnConn's specific offerings include financial leasing, small loans, business factoring, private equity fund management and other licenses.  For more information, please visit FnConn's official website (may need translating if a version other than Chinese is desired).
Blockchain on eBay
[ebayfeedsforwordpress feed="http://rest.ebay.com/epn/v1/find/item.rss?keyword=%28blockchain%2Cblockchain+apps%2Ccryptocurrency%2Cblockchain+innovation%29&sortOrder=BestMatch&programid=1&campaignid=5337337555&toolid=10039&listingType1=All&lgeo=1&feedType=rss" items="15″]