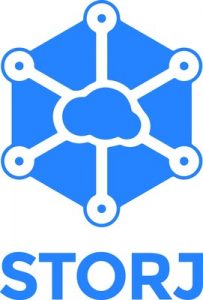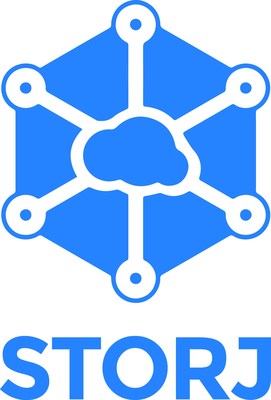 Storj Labs, a distributed cloud storage provider, has raised $3 million in a seed financing round to advance its open source, distributed cloud storage platform, Storj (pronounced "storage"). The offering was oversubscribed. Angel investors from venture capital firms, Google Ventures, Qualcomm Ventures and Techstars, as well as industry leaders in the technology security space, including Cockroach Labs, Ionic Security, and Pindrop Security, are among the early backers.
Storj provides the first decentralized, end-to-end encrypted cloud storage solution to use blockchain technology and cryptography to secure files. As an open source project, Storj unites a large and growing community of developers who are committed to building tools, applications and products that are private by design.
Data centers serve as the hub of cloud storage capabilities for cloud giants like Amazon, Microsoft, and Google. But data centers come with a high price tag for developers, providers and users, with an even higher cost for data failures and security breaches. From physical servers and networking equipment to other infrastructure demands like electricity, cloud service providers spend billions of dollars every quarter just to maintain or grow their service offerings.
FAQ Video: How Do You Use Storj?
By creating a shared community of "farmers" (users who rent out their spare hard drive space and bandwidth), Storj creates a peer-to-peer network that is orders of magnitude more secure, up to 10x faster and 50 percent less expensive than traditional data center-based cloud storage solutions. A platform, cryptocurrency, and suite of decentralized applications, Storj allows users to store data in a secure and decentralized manner. It uses blockchain features like a transaction ledger, public/private key encryption, and cryptographic hash functions for security so that users don't have to assume the risk of censorship or hacking as with data centers.
"Storj aims to revolutionize cloud storage by putting the user back in control over their devices and their data," said Shawn Wilkinson, co-founder, CEO and CTO of Storj Labs. "The decentralized aspect of Storj means there are no central servers to be compromised, and because of the use of client-side encryption, only the end users have access to their unencrypted files and encryption keys."
Coin Interview with the Storj Team
Today Storj touts a community of more than 7,500 farmers and more than 15,000 API users worldwide. Storj Labs has cemented a channel partnership with Heroku, a cloud platform that enables developers to build, run, and operate applications entirely in the cloud. By joining forces with Heroku, Storj can provide developers with a distributed object storage solution with effortless encryption, optimal speed and easy implementation.
Storj Labs was also recently awarded a grant by the Utah Governor's Office of Economic Development (GOED) to help advance its technology. The funding is part of a grant program hosted by the GOED's Technology Commercialization and Innovation Program (TCIP) which will also give Storj access to free mentorship at BoomStartup, a startup accelerator founded in 2010.
Learn About How "Traditional" Cloud Computing Works
Cool Stuff on eBay
[ebayfeedsforwordpress feed="http://rest.ebay.com/epn/v1/find/item.rss?keyword=%28Storj%2Ccloud+computing%2Cblockchain%2Cbitcoin%29&sortOrder=BestMatch&programid=1&campaignid=5337337555&toolid=10039&listingType1=All&lgeo=1&feedType=rss" items="15″]