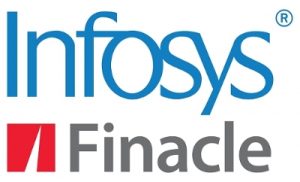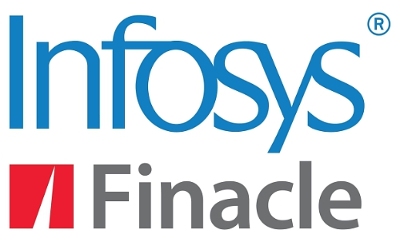 Infosys Finacle and Let's Talk Payments have released a global survey report titled "Blockchain Technology: From Hype to Reality," in which 80% of respondents believe that Blockchain technology could see widespread commercial adoption of Blockchain technology as early as 2020. The survey included responses from more than 100 financial services professionals who work for 75 financial organizations of varying sizes. These professionals expressed their sentiments on issues related to Blockchain technology that included the areas of the banking industry's current understanding of Blockchain technology, adoption strategies and investments being pursued, and the opportunities and challenges that the industry is dealing with.
According to the survey, the average investment in Blockchain projects in 2017 is expected to be about US$1 million. 69% of banks are already experimenting with permissioned Blockchain applications and 50% of the banks are working with a FinTech start-up or technology company to augment their Blockchain capabilities. Another 30% have joined consortia that are developing Blockchain applications in which each member institution would share both the benefits and the responsibility of maintaining the Blockchain ledger. Use cases being explored indicate that banks intend to make use of the Blockchain's ability to increase transparency, streamline cross-border transactions, make clearing and settlement more efficient, manage digital identities, and manage the letter of credit process and syndication of loans. 51% of senior executives driving this process are either Chief Technology Officers or Chief Innovation Officers. Sanat Rao, Chief Business Officer and Global Head of Finacle, said of the survey results:

"This research reaffirms our belief that the blockchain technology has potential to help banks reimagine banking processes. The technology can help banks automate inter-organization processes, significantly improve transparency and reset existing operational benchmarks. Several progressive organizations have already executed pilots to validate these propositions. We believe, in the coming quarters, the industry will experience greater momentum towards rolling out lab-pilots to real-life use cases."
Are Large Companies Really Investing In The Blockchain?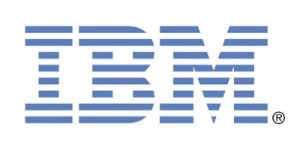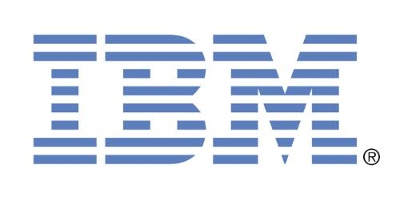 It's just a survey, right? Just because the banks are experimenting with something new doesn't necessarily mean that they're going to implement it for large-scale applications. However, large international financial institutions are not the only large institutions that have shown an interest in implementing Blockchain-based applications. IBM has also recently announced that it is currently collaborating with Dubai Customs, Dubai Trade and the IT provider DUTECH to advance the Dubai government's Blockchain strategy. Other collaborating partners include the UAE-based telecommunications service provider du, the financial institutions Emirates NBD Bank and Banco Santander, and the freight company Aramex. The partnership will explore the use of Blockchain technology for a trade, finance and logistics solution for the import and re-export process that manages and tracks goods flowing in and out of Dubai.
One thing that du brings to the table is its experience with providing connectivity for the Internet of Things. Part of the IBM- and Dubai-led collaboration includes bringing Blockchain smart contract capability to the Internet of Things by enabling the ability for devices to update smart contracts with new data. The end goal includes integrating all the steps in the process of purchasing, importing and closing the deal in a way that includes Dubai Customs. This will further Dubai's goal of executing all its transactions on a Blockchain by 2020 as part of the "Dubai Blockchain Strategy" that was introduced February 2016. Ali Sajwani, Group Chief Information Officer, Emirates NBD Group, said of the new collaboration,
"The bank has always had a culture of innovation and several of the bank's most successful products and features can be attributed to this forward-thinking mindset. We are excited to participate in the ecosystem on streamlining the trade finance process using the futuristic Blockchain technology, which has the potential of transforming the way we conduct business between heterogeneous entities."
IBM has introduced its own research report, Building Trust in Governments, in which it analyzed the ways that Blockchain apps can promote new ways that governments can interact and collaborate with private enterprises. As many as 90% of government organizations plan to invest in Blockchain applications for use in financial transaction management, asset management, contract management and regulatory compliance by 2018. Seven out of 10 government executives predict that the Blockchain will significantly disrupt the area of contract management, which is often at the intersection of the public and private sector.
So research reports like these are being backed up by an increasing amount of investment and research by governments, financial institutions and private corporations that recognize the value of staying on the cutting edge of fintech options like the Blockchain. Industry leaders expect that this will benefit a wide range of industries that rely on the integrity and transparency of data and depend on the ability to process transactions quickly even when they cross international borders.
Some Good Books To Read
Bitcoin and Blockchain on eBay
[ebayfeedsforwordpress feed="http://rest.ebay.com/epn/v1/find/item.rss?keyword=%28bitcoin%2Cethereum%2Ccryptocurrencies%2Cblockchain%2Cblockchain+application%29&sortOrder=BestMatch&programid=1&campaignid=5337337555&toolid=10039&listingType1=All&lgeo=1&topRatedSeller=true&descriptionSearch=true&feedType=rss" items="10″]