Industry Experts Generally Agree: Blockchain Use Will Skyrocket In 2017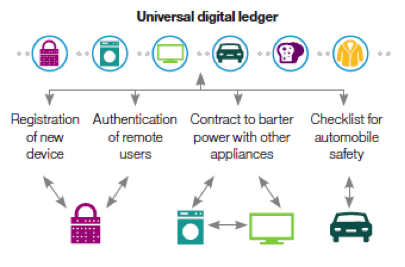 Studies like the recent report titled Blockchain Solutions and the Future of Finance, recently released by Corporate Finance, show that business insiders are increasingly recognizing the possibilities of the Blockchain. The financial industry and technology providers are especially interested in implementing or advocating for the use of Blockchain apps for a wide variety of purposes like loyalty programs, capital markets, real estate transactions, Know Your Customer, digital identity management, cross-border payments and the commodity market. Nine out of the 14 Blockchain vendors that were profiled by for Corporate Finance study are responding to this increased interest by preparing to bring Blockchain solutions into production between now and early 2018.
The Blockchain can, of course, bring its own set of challenges. The Corporate Finance study did turn up one fact that was already obvious to people who are familiar with what the Blockchain can do: Records created on the Blockchain are immutable. This is a good thing if an organization cares about avoiding cases where a malicious actor tampered with its critical data. However, the same immutable nature of the Blockchain does present unique challenges for financial institutions. For example, if a person mistakenly purchases a large quantity of securities, the immutability of a Blockchain would make it challenging to fix the error. To account for this, Blockchain providers are focused on developing solutions to resolve these and other industry-specific challenges.
However, this has not prevented both public and private organizations from also finding innovative solutions for non-financial use cases. For example, BlockCypher has partnered with ShoCard, a Blockchain startup developing digital identity solutions, and the Department of Homeland Security to help solve identity management challenges and enhance cybersecurity. The development of this use case is complementary to financial services, as it could help to alleviate aspects of the onerous Know Your Customer compliance process.
Jennifer Butler, Analyst at Corporate Insight, said in a statement that what was previously seen as just hype coming from Bitcoin and Blockchain insiders is now becoming a reality:
"Financial services firms are investing in Blockchain to assess its potential for reducing operational inefficiencies and increasing market transparency. While the near-term industry impact of Blockchain will be evolutionary rather than revolutionary, we expect these investments to continue and for Blockchain-driven change to occur incrementally over the next few years."
Companies Really Are Creating Blockchain Apps
Of course, one may be wondering why organizations like Corporate Finance spend their money to tell the financial industry what it's already beginning to do. A survey from another organization called Synechron shows that 94% of financial industry executives believe that boards see the benefits of developing Blockchain apps of their own and 89% of senior executives believe that the Blockchain will be a part of everyday life by 2026. Organizations that have already taken the first steps include:
Voatz and Clear Ballot have formed a partnership to explore Blockchain technology for remote voting. Voatz is providing an open source blockchain platform designed for secure, high volume remote voting on smartphones and tablets. Clear Ballot, a voting system company, has provided the Voatz team with election industry knowledge, market requirements and a rich sample election dataset that allows their engineers to understand and build support for the complexities and scale of real elections.
Deloitte recently announced that it has completed a Blockchain project designed to demonstrate tangible and actionable options for assurance purposes related to Blockchain transaction data and infrastructure. The goal of the project was to enhance the utility and trust of a permissioned Blockchain system by applying professional audit and assurance standards to scrutinize blockchain protocols and applications.
SecureKey and the Digital ID and Authentication Council of Canada have recently awarded a grant to create a privacy enhancing cloud identity ecosystem. Valued at US$800,000, this project will leverage modern distributed network architectures like the Blockchain to give consumers the tools they need to securely manage their digital identities and assets. The Cloud Identity Ecosystem will be built within a framework that protects and promotes Canadian values and perspectives in alignment with DIACC's 10 Canadian Principles of Digital Identity Ecosystems.
As Faisal Husain, Co-Founder and CEO at Synechron, put it, "It is clear that many financial services firms are either seriously considering how to utilize Blockchain within their organization or are already putting this technology into practice." Implementing the Blockchain can be challenging when one adds up the regulatory climate that the organization in question must operate in, finding the right people to implement it, and the different technical environment that the Blockchain will ideally operate in. However, one does wonder how many industry insiders won't need these surveys and reports that there are benefits to using the Blockchain.
Bitcoin and Blockchain on eBay
[ebayfeedsforwordpress feed="http://rest.ebay.com/epn/v1/find/item.rss?keyword=%28bitcoin%2Cblockchain%2Ccryptocurrency%2Clitecoin%2Cdogecoin%29&sortOrder=BestMatch&programid=1&campaignid=5337337555&toolid=10039&listingType1=All&lgeo=1&feedType=rss" items="10″]