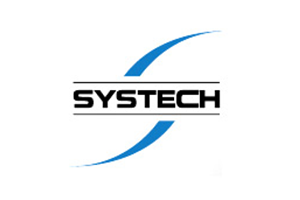 FreeWave Technologies, Inc. a leader in industrial, secure Machine to Machine (M2M) and Internet of Things (IoT) wireless networking solutions, has announced a new partnership with Systech Corporation, an industry leader in IoT gateways and software. FreeWave and Systech have developed an industrial Tank Level Control application that resides on and executes from FreeWave's ZumLink Industrial IoT (IIoT) Programmable Radio for edge networks.
FreeWave's ZumLink solutions are specifically designed to solve communication challenges at the edge of the IT network, or access layer. The new application developed by Systech for FreeWave features an easy to use "ITTT (If This Then That)" process control programming interface that will control analog, digital and RS485 sensors linked to the ZumLink programmable radio.  The FreeWave ITTT App is designed for a user-friendly experience and requires no previous programming knowledge or practice. The app will reside on the ZumLink IIoT Programmable Radio. It is ideal for M2M and IIoT use cases at the access layer and will perform automated Sensor-2-Server (S2S) functions to streamline operations. The new solution will be featured with live demonstrations at FreeWave's DistribuTECH booth (3039).
"FreeWave is the ideal partner to deliver next-generation process control technology to the Edge," said Robert Lutz, vice president of marketing and business development at Systech. "ZumLink pairs nicely with our SysSCRIPT software solution because of its future-proof programmability and unique design to monitor, control and communicate data in remote or hard to reach environments. We look forward to helping organizations leverage this app to reduce costs and increase automation capabilities."
"Systech understands our desire to innovate at the access layer to keep up with the ever-evolving IIoT technology landscape," said Scott Allen, CMO at FreeWave Technologies. "We are excited to partner with them and offer the user-friendly SysSCRIPT-based technology to our customers. It will be especially beneficial to those with little-to-no programming experience who want to enable actionable intelligence at the edge of their network."
The ZumLink Programmable Radio with FreeWave ITTT App functionality will be available for delivery in Q2 2017. More information about this product can be found on Freewave's official website.
About FreeWave Technologies
FreeWave Technologies is a leading provider of wireless Machine to Machine (M2M) solutions that deliver reliable access to data for leading companies in the industrial Internet of Things (IoT) markets. As the #1 provider of wireless IIoT to the oil and gas industry, FreeWave's fast, flexible and easy-to-deploy solutions streamline connectivity over long distances to also create significant operational efficiencies for government, defense and UAV/Drone contractors, agriculture equipment manufacturers, energy and smart grid networks, municipalities and more. With 20-plus years of experience in the M2M market and millions of radios deployed in the field, customers repeatedly turn to FreeWave to maximize their value in connecting M2M devices to optimize real-time decision making.
About Systech Corporation
Systech Corporation, established in 1981, is an industry leader in network conversion gateways, servers, and switches, supporting a wide variety of interfaces. Systech brings network connectivity to IP and non-IP based systems for a wide variety of applications including ATM, point-of-sale, vending, remote electronic signage, building automation and security, and remote monitoring. Many of Systech's consumer products can be found online at Amazon and Wal-Mart.
Systech and FreeWave on eBay
[ebayfeedsforwordpress feed="http://rest.ebay.com/epn/v1/find/item.rss?keyword=%28systech%2CFreeWave+Technologies%29&categoryId1=58058&categoryId2=293&sortOrder=BestMatch&programid=1&campaignid=5337337555&toolid=10039&listingType1=All&lgeo=1&feedType=rss" items="10″]