Manhattan's Kings of Kobe Debuts Deluxe Hot Dog and Hamburger Lineup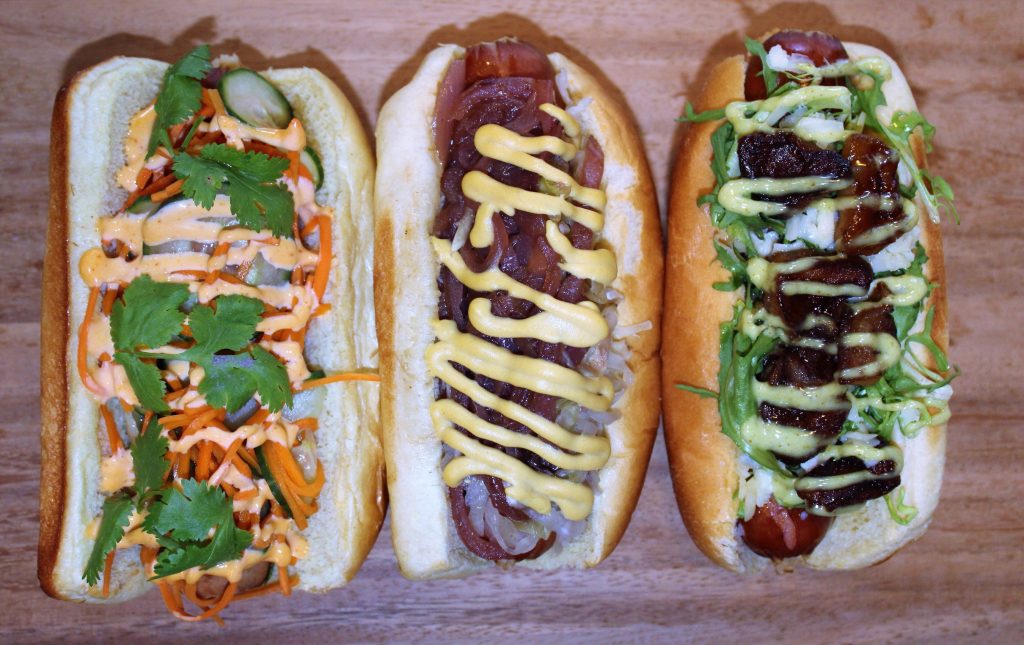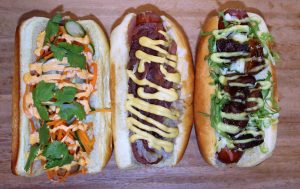 If you lived in or had visited Manhattan during the summer of 2015, you might have spotted pop-up establishments going by the name of Kings of Kobe. Now Kings of Kobe is back with a permanent location at 790 9th Avenue and a deluxe lineup of hot dogs and hamburgers called (naturally) the Kings of Kobe.
The Kings of Kobe features all natural American Wagyu "Kobe style" beef and imaginative toppings. If you have a sweet tooth but also crave a quality hot dog, you might try the menu listing called Sweet Munchies, which features a hot dog, Coca-Cola soaked caramelized red onions, and cream cheese. Burger offerings include the Better Than Caeser, with burrata, baby arugula, and stone fruit relish. If you prefer vegetarian fare, the establishment invites you in with the Vegan Republic, which consists of a three bean and roasted vegetable burger, roasted tomato, and vegan herb mayo.
What's Wagyu?
If you do grab a burger at Kings of Kobe, don't expect it to be a bargain-basement Quarter Pounder with Cheese from McDonald's. Wagyu literally means "Japanese beef" and is sometimes called Kobe for the breed of cow that was originally raised in a region of Japan by the same name. American Kobe beef comes from cattle that was imported from the U.S. during the 1970s to be bred and is now considered to be an offshoot of the Kobe breed. All Kobe beef is Wagyu, but Wagyu generally refers to an expensive cut of beef that is succulent, has excellent depth of flavor, and has a high degree of marbling. Research shows that American Kobe-style beef has higher levels of Omega-3, Omega-6 and "good" fats than most beef. The American Wagyu Association's website has a lot of information about this kind of beef, as well as several tasty recipes.
Grilled Wagyu Cheeseburger
Just something to try in case you can't hit Manhattan's Kings of Kobe right away.
How Enthusiastic Is The Staff About Kings of Kobe?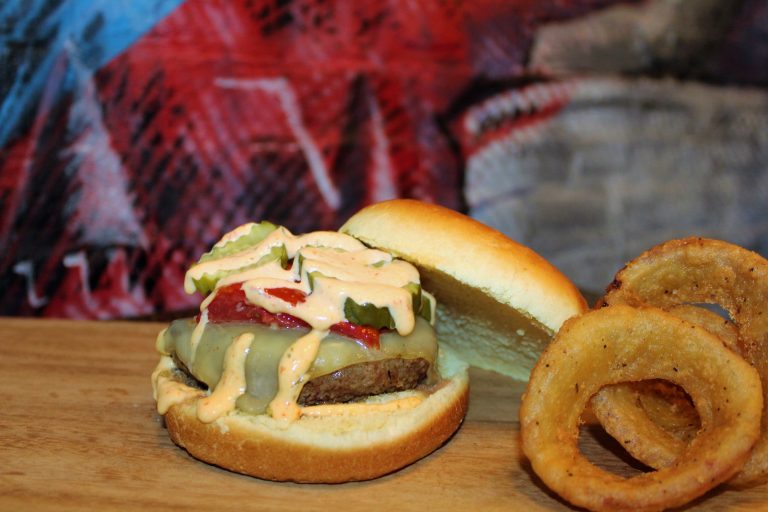 Pretty enthusiastic if you go by the fact that Kings of Kobe issued an entire press release on PR Newswire about it. (Just kidding.) Seriously, though, this lineup was strongly influenced by managing partner Etai Cinader's enthusiasm for quality hot dogs and hamburgers. As he stated for the press release:
"Hot dogs and hamburgers embody the essence of the American social experience; no matter the social status or political views, everyone enjoys a great dog or burger. Kings of Kobe was created to honor hot dogs and hamburgers by enhancing them in a manner consistent with New Yorkers' cosmopolitan palates."
Cinader sees the addition of Wagyu beef as a way to make up for the fact that hot dogs often take second place to hamburgers when it comes to innovating with quality ingredients. It's a way to take a food item that might get seen as the hamburger's ignored little brother and take it to the next culinary level. Cinader plans to add seasonal items that explore the possibilities of the hot dog to the menu. If visitors to Manhattan get a chance, they could drop by this new establishment to see if the hot dogs and hamburgers live up to the Kings of Kobe's tagline: "The Burger & Hot Dog Monarchy."
Get the Beef and the Grilling Supplies
Wagyu and Grilling Supplies on eBay
[ebayfeedsforwordpress feed="http://rest.ebay.com/epn/v1/find/item.rss?keyword=%28wagyu+beef%2Ckobe+beef%2Cgrilling+supplies%29&sortOrder=BestMatch&programid=1&campaignid=5337337555&toolid=10039&listingType1=All&lgeo=1&topRatedSeller=true&feedType=rss" items="19″]