National Cheese Lovers' Day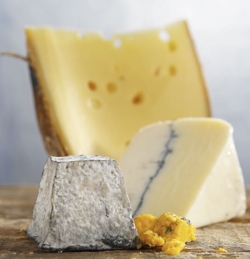 Is it National Cheese Lover's Day already? If it is January 20th, it is! Think of all the things you like to do with cheese: Macaroni and cheese. Grilled cheese. Cheesy potatoes. Cheesecake. There are very few main dishes or side dishes that can't be improved with a handful of cheese. With over 900 varieties and seemingly endless possibilities, there's no wonder it rates its own special day. So be sure to make something deliciously melty to celebrate everything you can do with cheese.
National Cheese Lovers Day
As Seen On TV
The Origin of Cheese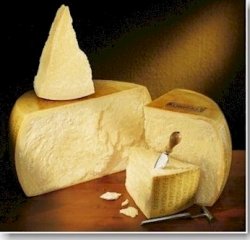 Cheese is believed to be one of the oldest processed foods. There is evidence that it has been around nearly as long as humans have been domesticating milk-producing animals like cows and goats. Some of the earliest records of cheese originated with the Sumerians, who recorded cheese making and consuming around the time they invented written language, around 3,500 B.C. The secret is to separate the protein called casein from the milk, transform it into the solid form called curd, and separate it from the liquids, called whey. In fact, Little Miss Muffet's favorite dish is a basic form of cottage cheese that still has some whey in it.
The Romans believed that cheese making could also be an art form and experimented with the process by adding herbs, spices and vegetable extracts. Later on, monasteries took on most of the cheese-making duties and many of today's popular cheeses were developed by monks. The cheese-making process migrated to the United States, where the first recorded dedicated cheese making factory was opened in the mid-19th century.
Grilled Mushroom, Ham and Cheese Sandwich
This is my own recipe that I came up with during the holidays, when I had some mushrooms and ham to use up.
Ingredients
Butter or margarine
2 Baby Bella Mushrooms
A handful of diced ham
2 or 3 slices of your favorite cheese
2 slices bread
Instructions
Melt a little butter in a skillet. Grill the mushrooms until slightly tenderized, set aside. Spread butter on bread. Place one slice bread butter side down in skillet. Put one slice cheese on the bread. Top cheese with ham. Place another slice cheese on the ham. Top with mushrooms. Top this with another slice cheese if desired. Top it off with the other slice of bread. Toast both sides until bread is toasted and cheese is melted. Be careful; some of the ham and mushrooms might fall out of the sides when flipping it. I generally get better results if I cover the sandwich with a lid for extra melty, cheesy goodness.
Be sure to read the labeling and watch out for imitation cheese! To keep that melty goodness in your cheese, make sure your cheeses are dairy-based and not oil-based. I've been faked out this way and the result was some subpar grilled cheese sandwiches.
Monty Python Has Never Been Cheesier.
And he comes up with some cheesy stuff!
Cheesy Baked Chicken
Another one of my recipes.
Ingredients
4 medium-sized chicken breasts
2-3 cups Corn flakes
1/2 cup Shredded Cheddar Cheese
Salt & pepper to taste
2 eggs
Milk
Olive oil
Instructions
Preheat oven to 400 degrees Farenheit. Blend corn flakes, cheddar cheese, salt and pepper in a food processor until corn flakes are crumbs. Transfer to bowl. Mix eggs and milk in another bowl. Put olive oil in bottom of casserole dish. Coat both sides of chicken breasts with egg mix and corn flake mix; place in dish. For extra cheesiness, mix corn flake mix and egg mix and spread evenly over the tops of the chicken breasts. Bake for 45 minutes to an hour until chicken is white in the middle.
How To Make Cheddar Cheese Sauce
Cheesy Potato Ham Mushroom Fry
They say that necessity is the mother of invention. This is another one of my holiday leftover creations that works well for feeding those guests who have stayed overnight after the Christmas party.
Ingredients
1 package frozen shredded potatoes
1 cup fresh musrooms sliced
1 cup ham diced
Salt and pepper to taste
1 package shredded Cheddar Cheese (or more if you're a total cheese lover)
Butter
Instructions
Melt the butter in a large skillet. Add the shredded potatoes, mushrooms, ham, salt and pepper. Cook, stirring frequently, until potatoes are brown. Add more butter as needed because it will stick. Stir in cheese and cook just until cheese is melted. Serve promptly.
Happy National Cheese Lovers Day!
Don't forget to eat something cheesy to celebrate.
Here's a few cookbooks in case you need more ideas.
More Cheesiness on eBay
Unfortunaly, this xml/rss feed does not work correctly...