SpaceX's New Air Force Rating Good News Even If You Dislike Military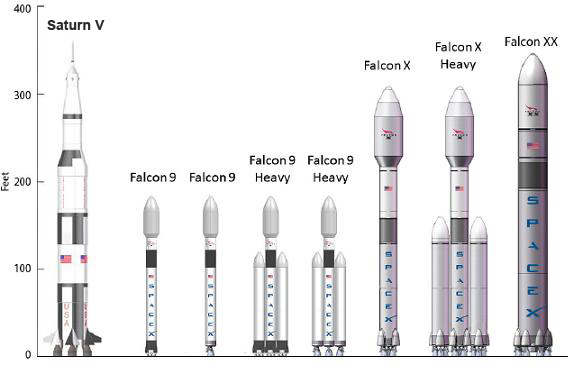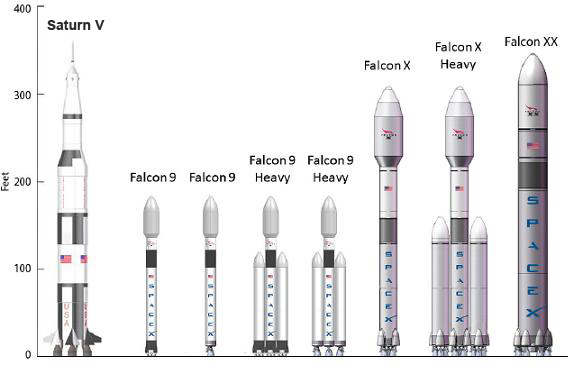 I know people who hate the military-industrial complex. People who would happily strangle anyone who holds stock in major corporations that provide supplies to the military. Anytime it's mentioned that there are actual people who make a living off the possibility of another world war, they see red. It's hard for me not to sympathize when my tax dollars are going to support the killing of people halfway around the world, too. However, when the Falcon 9 earns a rating to provide launch services for the Air Force and SpaceX is looking into obtaining a similar rating for the Falcon Heavy, it's hard for me not to smile because now SpaceX can compete with the United Space Alliance, a joint venture between Lockheed and Boeing, on an equal footing.
It's hopeful that the new competition will bring costs down without compromising quality and give a boost to American-made rockets. The new rating is good enough news to earn praise from politicians like John McCain: "[T]he cost of EELV was quickly becoming unjustifiably high. I am hopeful that this and other new competition will help to bring down launch costs and end our reliance on Russian rocket engines that subsidizes Vladimir Putin and his cronies." During testimony in front of a Senate subcommittee in March, SpaceX employees estimated that they could launch government satellites on a Falcon 9 for less than $100 million per launch.
While we probably won't start seeing SpaceX launches in support of the Air Force right away, this bodes well for the long-term future. For those of you who hate the military-industrial complex, SpaceX has the potential to use basic economic principles to force the heavy hitters to find ways to cut costs without compromising quality in a way that might be dangerous to our troops. Elon Musk can get a rocket part that would normally cost $120,000 built in-house for less than $5,000. That means less of your tax dollars going to support the industry side of the equation. For those of you who are enthusiastic about space travel, don't lose sight of the more than $4 billion in contracts that SpaceX already has with NASA along with the fact that SpaceX has nothing against launching satellites for other interested parties as it recently did for Turkmenistan. The Air Force rating simply means another potential source of cash and the profits can be funneled into R&D costs that can help develop hardware capable of sending people to Mars. So, if you think this new rating is a bad thing that might distract from more noble causes, you should accept Elon Musk's example and focus on the big picture.
Anyway, we should keep in mind that Elon Musk is a businessman who understands the importance of cash flow. This is a guy who came as close as a handshake deal to selling Tesla Motors to Google because he was almost bankrupt. He's not going to turn away a potential major source of revenue due to philosophical objections to the military-industrial complex – though I'll allow that I'd be one of the first to cheer if he can put one in the eye of corporations that got the cover blown off the fact that they use Russian rockets. The Falcon 9 is already proven hardware that is relatively inexpensive, meaning that it could compete on a level that should force the United Space Alliance to reconsider its business model. Actually, this might already be happening considering that the ULA announced restructuring plans that includes laying off 12 execs. If SpaceX can flip some of the Air Force's budget into a constructive effort like space colonization, it's hard for me to see how even the most stringent of military-industrial opponents can object.
Unfortunaly, this xml/rss feed does not work correctly...