Ashley Edward Miller, one of the writers behind the Marvel Cinematic Universe, joined efforts to adapt the graphic novel The Gray Area into a feature film. The production company Legion M announced the news on October 9, 2022, at the New York Comic-Con.
Ashley Edward Miller has writing credits for blockbuster movies like the first Thor movie and X-Men: First Class. She is currently a writer and executive director for Netflix's Dota: Dragon's Blood series, which is currently in its third season and based on the popular video game Dota 2.
The Gray Area was described as a cross between John Wick, Constantine, and Goodfellas. At the convention, the panelists announcing the upcoming movie floated the idea of bringing actor Keanu Reeves on board to play the protagonist, Rudy Chance.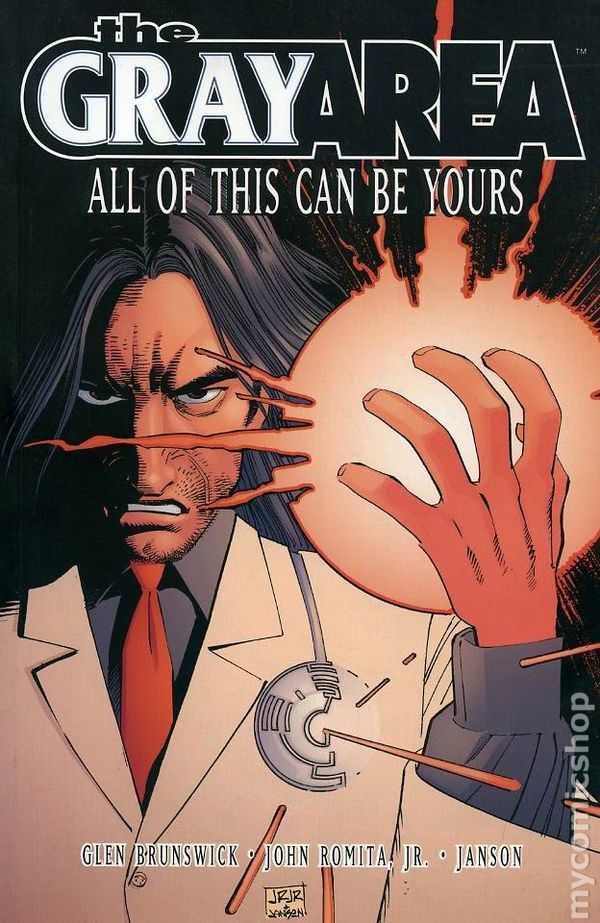 Upon reading a copy of The Gray Area, Miller described it as "so impressive in its storytelling that I couldn't put it down or stop thinking about the possibilities of where it could go."
Comics illustrator John Romita Jr. was part of the team that created the graphic novel for The Gray Area. He previously worked as an illustrator for Marvel, with his portfolio including Spider-Man, Wolverine, Eternals, Black Panther, and Madame Web.
David Uslan will lead production of the movie for The Gray Area. Legion M executives Terri Lubaroff, David Baxter, Jeff Annison and Paul Scanlan will also have a hand in the production.
Legion M describes itself as a fan-owned entertainment company. It occasionally gives the public opportunities to buy shares in its funding rounds through websites like StartEngine.
("Regulation crowdfunding" is totally legal, though the fundraising limits are a little stricter than if they courted venture capitalists. Just be sure you check to see if a startup registered its fundraise with the SEC before you invest because startups can really run into a world of hurt by not having the paperwork filed correctly. If you see terms like "Regulation A+," it refers to relatively new regulations that allow startups to raise funds from ordinary people just like you.)
Projects that Legion M had a hand in producing include This is Not Financial Advice, a documentary about traders who made and lost a lot of money trading the meme-based cryptocurrency called Dogecoin.
It notably covers the early-2021 activity of the Reddit subforum "WallStreetBets," which famously pumped AMC and GameStop stocks with the naked motivation of frustrating institutional short-sellers. WallStreetBets also pumped Dogecoin at about the same time. Legion M expects to place This is Not Financial Advice on a video streaming service when post-production wraps up in late 2022 or early 2023.
Legion M is also working on a Halloween thriller called The Man in the White Van. It had a hand in producing Fox Searchlight Pictures' Tolkien, a film about The Lord of the Rings author J.R.R. Tolkien that was released in theaters in May 2022.
Earlier this year, it announced that it is going to make a documentary about Star Trek actor William Shatner, who is on its advisory board. Legion M hosted a Hall H panel including William Shatner at the San Diego Comic Con to promote the documentary.
Legion M occasionally offers fans a chance to invest directly in the movies it is producing, which would be something to watch out for. It could a chance to invest in The Gray Area, though that is not yet certain – though, as the famous legal disclaimer says, "This is not financial advice" (lol).