Domino's Shows Its Romantic Side With Pizza-Themed Wedding Registry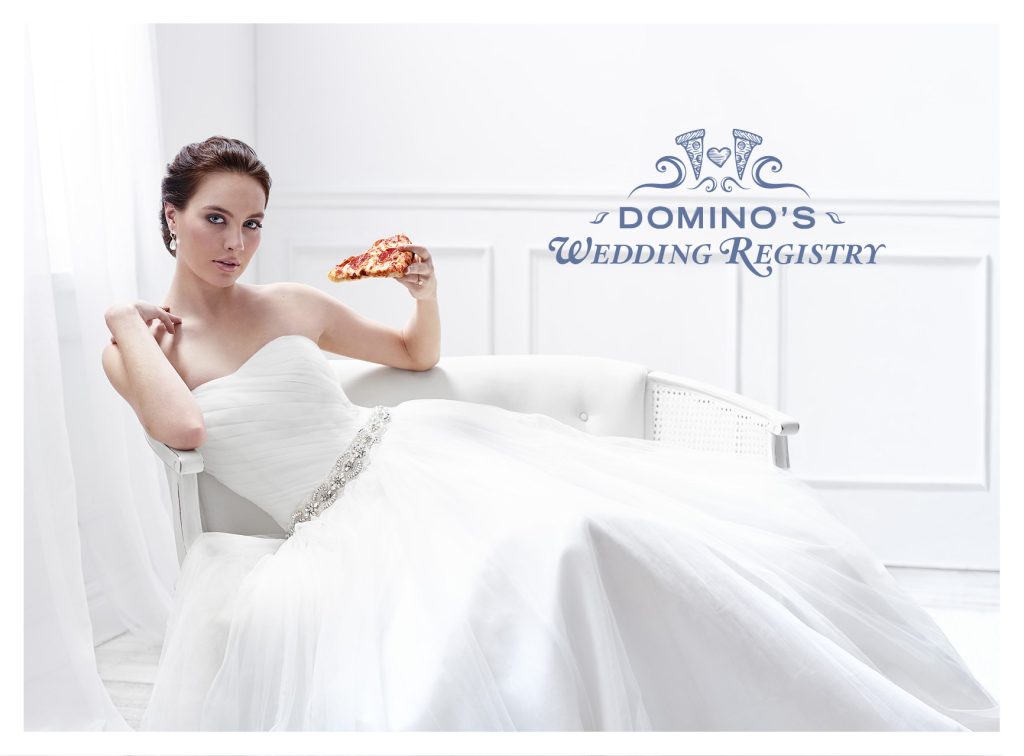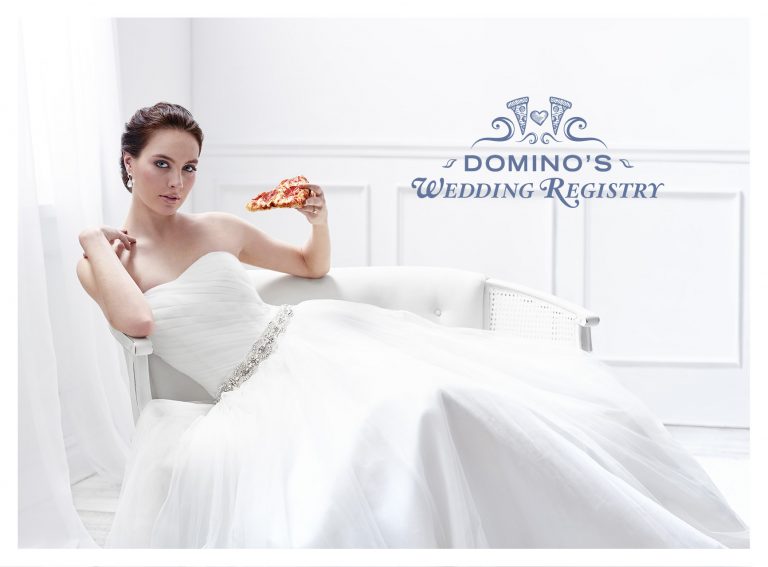 You may have seen that picture of a dude on a train who is bringing home pizza and flowers for his gal that went viral not that long ago. Although some dunderheads did criticize that, there is something romantic about a guy who is willing to bring home supper, especially when it's a pizza that the couple can share. Domino's certainly seems to think so with the introduction of its new pizza wedding registry.
At this registry, the newly engaged couple can choose romantic options such as a "Low-Key Date Night" and "An Excuse Not To Cook." The registry can also be part of pre- or post-wedding celebrations with options like "Cater the Bachelorette Party" and "Dancing with My Slice." All gifts will be delivered to the recipient in the form of Domino's eGift Cards.
It might seem like Domino's is taking a humorous stab at the concept of the wedding registry. It's certainly a unique wedding registry idea that moves away from standard registry selections such as fine dinnerware. However, statements from the Domino's spokeperson, Jenny Fouracre, indicates that Domino's hopes that this will take some of the frustration out of selecting items for a registry.
"Valentine's Day is right around the corner, so we wanted to give recently-engaged couples that are passionate about pizza the chance to register for something they both truly love as much as their partner. Choosing wedding gifts can be a daunting process, especially if couples can't agree on what to register for. Our registry aims to bring couples together over their shared love of pizza. … We wanted to make it easier for people to ask for and receive something that they'll really use."
Once registrants select their gifts, they can share their wish list with family and friends on social media or with a unique URL. Wedding guests can also search for a registry by using the names and wedding date of the soon-to-be newlyweds. In that way, it's not very different from wedding registries that newly engaged couples might create online using ecommerce sites like Amazon or Bloomingdale's. The difference of asking for pizza could simply be seen as a way to keep the romance going even when it's one of those nights when the newlyweds just don't feel like making supper. There is, after all, absolutely nothing wrong with bringing home pizza and flowers when you're just plain stumped for meal ideas.
Domino's Gift Cards on eBay
[ebayfeedsforwordpress feed="http://rest.ebay.com/epn/v1/find/item.rss?keyword=dominos+pizza+gift+card&sortOrder=BestMatch&programid=1&campaignid=5337337555&toolid=10039&listingType1=All&lgeo=1&feedType=rss" items="10″]