Dx3 Canada Showcases Solutions That Empower Customers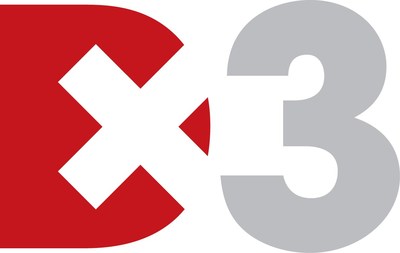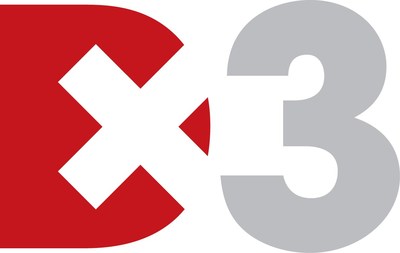 Dx3 Canada is back for its sixth and most interactive year at the Metro Toronto Convention Centre on March 8 and 9. The two-day conference — Canada's largest in digital marketing, advertising and retail — is open to brands, retailers, agencies and publishers alike, who will be the first in Canada to see leading retail and marketing innovations.
Among the interactive exhibits is The Seamless Shopping Experience, which will focus on how companies can leverage solutions to meet the needs of today's modern customer. Shopify, Moneris, Interac, and Beehivr will demonstrate how they make the process easier for consumers through innovative retail solutions to create an overall integrated experience.
"The retailers that are getting ahead are the ones adapting to how consumers shop, pay, and interact with their retail spaces," said Eric Mercer, Director of Content, Dx3 Canada. "They invest in technology that empowers both employees and consumers to create a better experience for everyone."
Dx3 is dedicated to showcasing the latest innovations in marketing and retail technology at its annual conference. Attendees will be able to participate and have a hands-on experience with the following interactive exhibits:
Partnering with auto manufacturer Toyota and eye-tracking research specialists Tobii Pro, the Dx3 Autolab is an interactive car showroom where subconscious behaviour is captured while attendees "shop" for a car on the show floor.
The Interactive VR Lab will explore how VR can be commercialized and applied in industries like real estate, education, entertainment, automotive and airline industries.
Moneris, Chatter Research, Dive Networks, and Brika team up to bring technological retail tools to a pop-up shop, enabling the store to adjust to consumer needs in real time.
Sponsored by PayPal, the Startup Zone is a curated group of the leading marketing and retail startups in Canada. (Blog owner's note: Cryptocurrency and Blockchain solutions recommended for startups who wish to keep up with cutting edge innovation.)
This competition aims to find the best new companies working to improve the retail merchant and retail technology sectors. The six finalists will pitch their ideas to a panel of judges from Oxford Properties Group, Retail Prophet, Salesforce and the Retail Council of Canada in front of a live audience on March 9. The winners who demonstrate the most innovative retail-related ideas will have the opportunity to work with Oxford Properties Group to test and demonstrate their winning concept at one of its top tier assets, Yorkdale Shopping Centre.
Presented by Mastercard and powered by Tulip Retail, the New Retail Frontier will show how through retail demonstration with brands such as Coach, Toys 'R' Us, or Frank + Oak, new technology — like the biometric authentication app, Mastercard Identity Check — can simplify the purchase experience for consumers.
"This year's interactive exhibits really show where the future of marketing and retail is going, from the commercialization of virtual reality to the application of new technologies to improve shopping experiences," added Mercer. "With all of the great technology we have, attendees will be able to find something that they've never seen before at this year's Dx3 conference."
Buy tickets and see the full schedule with details on speakers and exhibits at Dx3Canada.com.
Retail Solutions on eBay
[ebayfeedsforwordpress feed="http://rest.ebay.com/epn/v1/find/item.rss?keyword=%28Point+of+Sale+solutions%2Cbitcoin+ATM%2Cbitcoin+paper+wallet%2Cbitcoin+debit+card%2Cmarketing+technology%29&sortOrder=BestMatch&programid=1&campaignid=5337337555&toolid=10039&listingType1=All&lgeo=1&feedType=rss" items="15″]