You're an astronaut fan. You might have already read just about every book on astronauts and space exploration you can get your hands on. Now you want to see them in action with favorite movies. There isn't a whole lot that hasn't been Hollywood-ized and played fast and loose with some of the details, but you can still find good movies and documentaries if you know where to look. Here's a selection of some of the best.
The Right Stuff is one of the first movies that most people think of in the astronaut-movie department. It captures the heroism of two generations: Chuck Yeager's historic breaking of the sound barrier, and the men destined to be America's first astronauts. Look for visual goodies like the real Chuck Yeager's cameo as a bartender. This plays fast and loose with some of the details (Gus Grissom a coward in the capsule? I don't think so.) but is still pretty good at capturing the spirit of the hotshot test pilot.
The crew of Apollo 13 is more than 200,000 miles from home when they hear a muffled explosion. After a tense 15 minutes of troubleshooting, they realize that their whole mission has just been ruined and they must now pull together with controllers on the ground to stretch their consumables and come home. Hollywood added drama in the form of a crew conflict and arguments with people on the ground but otherwise did a good job of staying true to the facts.
Do you remember what you were doing when you heard the words, "Houston, Tranquility Base here. The Eagle has landed," for the first time? This documentary includes actual footage of the Apollo 11 mission and, being a BBC production, is told from the point of view of other countries who also watched the American space program closely.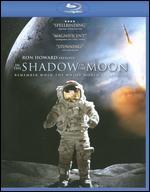 The Apollo astronauts remember what it was like to join the space program and get the chance to travel to another world. This is a detailed, occasionally funny, and very poignant documentary on what it's like to be one of only a handful of humans who went to the moon.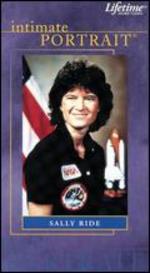 Sally Ride is best known as the first American woman astronaut. In this documentary, she remembers the selection process for the first group of shuttle astronauts, six years of training, and her first ride in space along with the people who worked most closely with her.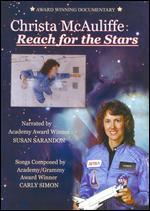 Christa McAuliffe was a social studies teacher who dared to go into space on the Space Shuttle Challenger. Discover the events that led to her 73-second ride into immortality with the disastrous STS-51-L mission in 1986.
Follow the building of the International Space Station up to 2004 with this documentary. See astronauts living and working in space and dealing with such mundane, yet challenging, issues as how to shave and eat in space. It's an IMAX production, so expect it to be loud and spectacular. If you run across this in an IMAX theater, find out whether it's in 3D to feel like you're actually there.
Though pure fiction, this tale does outline a potential mission to Jupiter. Add a malfunctioning computer to the mix, and you get the drama. From the caveman's discovery that primitive tools can kill to the transformation of the "star child," this movie relies more on awesome videos than actual dialogue for a riveting experience.
A 1950s-era look at the future of space with animated demonstrations of what space missions could have look like in the eyes of a world that had not yet gone above Earth's atmosphere and lectures from top scientists and engineers in the aerospace field. Also takes a jaunt into the world of the very small with "Our Friend The Atom". A must-see for space history buffs.
You definitely want to keep in mind that this one is fiction if you're a fan of conspiracy theories and inclined to think that this is the answer to the "Mars Face." But it's a decent movie for a "2001" tribute or knock-off (depending on your point of view) with spectacular special effects and I like the ending.