Stuff To Do With Avocados

Did you find a good deal on a bunch of avocados? If so, you did well. Now you're just wondering what to do with them all. You could get sick of guacamole and you want a little variety. And you're curious about where avocados come from, anyway. Avocados are pretty versatile if you can find the right recipes and they've been around for a while.
Cutting Up Avocados
Do you know the right way to cut up an avocado? Believe it or not, there are actual videos on Youtube of people who mangle their avocado chopping. Here's the right way to do it.
Avocados are technically a type of berry that has been cultivated in central-southern Mexico since 500 B.C. The Aztecs believed that they could help fertility, a myth that persists to the modern era. When the Spanish Conquistadors invaded, they named this fruit aguacate.
Judge R.B. Orb was responsible for introducing avocados to California in 1871. Growers were quick to realize its economic potential and attempted to grow several varieties with varying success. The Hass avocado was one that caught on. California currently accounts for about 90% of avocado production.
The average avocado tree can produce between 60 and 150 pounds of avocados a year and can be grown at home with a little patience and effort.
Beer-battered Fried Avocado Slices
Probably not fair to do this to a harmless avocado, but they are tasty.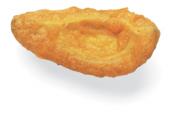 Ingredients:
1 cup lager beer or ale
1 cup all-purpose flour
1 ½ tsp paprika
2 cloves garlic, minced
2 California avocados
Vegetable oil as needed
Your favorite salsa
Method:
Whisk together beer, flour, paprika and garlic in a bowl. Let stand 2 hours. Peel avocados and slice each into 6 equal-sized wedges. Coat avocado wedges with batter. Deep-fry in hot oil for three minutes until batter is golden brown. Repeat as needed until all avocado wedges are fried. Serve hot with salsa.
Avocado Smoothies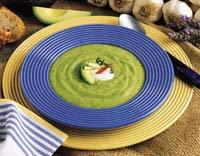 Califonia Avocado Zucchini Soup
Ingredients:
4 cups chicken or vegetable broth, divided
1 onion chopped
4 green onions, chopped
2 cloves garlic, finely chopped
Salt and pepper to taste
1/8 tsp ground nutmeg
2 cups zucchini sliced
2 cups avocados, peeled, seeded and chopped
Method:
Combine 1 cup broth, onion, green onions, garlic, salt, pepper and nutmeg in large pot. Heat to boiling; reduce heat and simmer 15 minutes, stirring occasionally. Add remaining broth and zucchini; return to boil, cover with lid and simmer 20 minutes. Allow to cool slightly. Puree zucchini mix and avocado in batches in a food processor or use a handheld food processor to puree evenly. Return to pot and warm through. Serve warm in soup bowls with favorite garnishes.
Avocado Parathas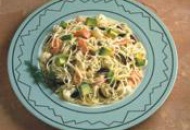 Angel Hair Pasta with Avocado and Salmon
Ingredients:
1 26-ounce jar Alfredo sauce
½ pound uncooked angel hair pasta
1 ripe avocado peeled and diced
2 Tbsp lemon juice
1 pound salmon, cooked, skinned and chopped into bite-sized pieces
1/3 cup black olives
4 ounces cauliflower, steamed
3 Tbsp chopped fresh dill
Ground black pepper to taste
Method:
Heat Alfredo sauce in saucepan; keep warm on low. Cook angel hair pasta according to package instructions. Toss diced avocado with lemon juice. Toss together pasta, avocado with lemon juice, salmon, cauliflower, and olives. Stir in Alfredo sauce and warm through. Serve garnished with fresh dill and black pepper.
Smoked Salmon Avocado Rolls
Classic Guacamole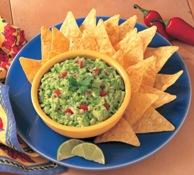 …Only because we know you're sick of those packets of guacamole mixes.
Ingredients:
4 ripe avocados
2 Tbsp lemon juice
1 clove garlic, minced
1 tomato, chopped
¼ cup finely chopped onion
1/8 tsp cumin
3 drops hot pepper sauce
Your favorite tortilla chips
Method:
Mash avocados with a fork with garlic and lemon juice. Add tomato, onion, cumin and hot pepper sauce; mix with fork until evenly blended. Chill for half an hour to let flavors blend. Serve with tortilla chips and your favorite beer for that big game or party.
Chocolate Avocado Mousse
More Ways To Use Your Avocados
[ebayfeedsforwordpress feed="http://rest.ebay.com/epn/v1/find/item.rss?keyword=%28avocado+recipes%2Cavocados%2Chass+avocados%29+-%28pink%2Ccancer%2Cherbicide%2Cinsecticide%29&categoryId1=267&categoryId2=11700&sortOrder=BestMatch&programid=1&campaignid=5337337555&toolid=10039&minPrice=5&listingType1=All&lgeo=1&descriptionSearch=true&feedType=rss" items="10″]